Puerto Plata's amphitheater to host its first grand concert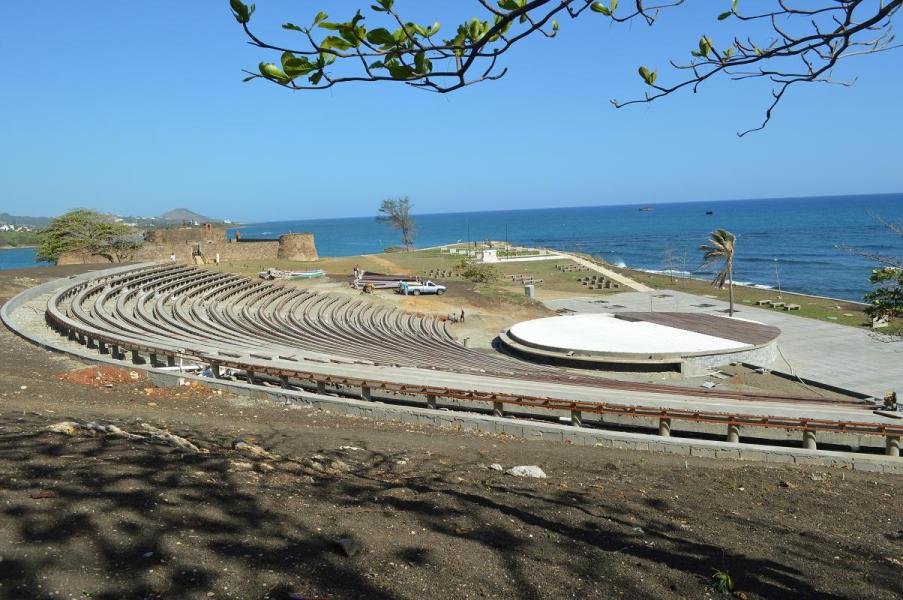 Photo. PuertoPlataHabla.com
Puerto Plata.- The city's amphitheater will host its first grand concert this weekend and since the venue is nearly ready to receive the best Dominican music on Saturday.
From stalwart bands to up-and-coming stars, organizers promise a memorable night during the concert "Puerto Plata is Joy."
The  ​​nearly 2,000 square-meter area that includes La Puntilla urban park next to San Felipe Fortress, and the amphitheater in particular can hold more than 8,000 people in its tiers of seats and the open lawn.
Mayor Walter Musa, the Tourism Cluster, associations of hotel, restaurants, clubs and cultural movements are happy in thanking the government, through the Tourism Ministry for building the park and the amphitheater.
Wide screens and dazzling lights will be at the center of the show being staged with the latest technology, including the modern acoustic shell, built in Holland.
Source: eldia.com.do