Dominican Republic: demand to halt massive immigration grows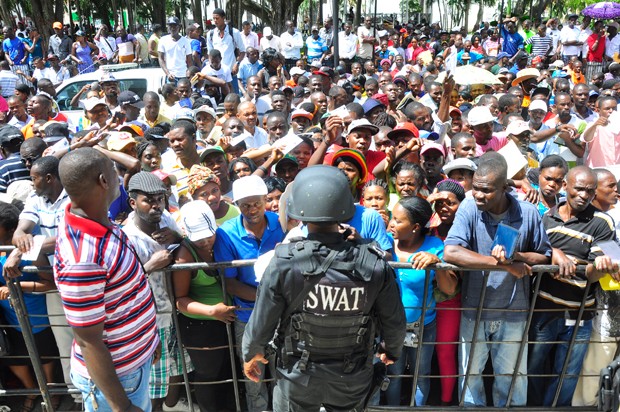 Haitian immigrants in Santiago. File
Santo Domingo.- National liberal leaders and organizations have joined conservative pars in demanding that the Government control the massive illegal immigration into the country.
The liberals Luis Abinader, Tony Peña Guaba, Fidel Santana and Guillermo Moreno have voiced demands that coincide with conservatives such as the Castillo Semán family, Manuel Núñez, and Juan Miguel Castillo Pantaleón, representing organizations such as the Christian Social Reformist Party, the National Progressive Force and the Patriotic Pole.
Those at the center have joined the growing chorus that demands Government action to stop the wave of illegal migration, especially Haitians.
Abinader, presidential candidate of the opposition PRM party said in a public address that the authorities should not allow another illegal immigrant and wants additional troops deployed to the border.
"As long as the government fails to enforce the law, as long as the corruption continues to overflow the border, and while the budget to ensure it is insufficient, we will continue to see irregular immigrants wandering in all corners of our territory, when what we should do is not allow that there is not a single irregular immigrant in the country, wherever he comes from," the political leader said.
Meanwhile, deputy Fidel Santana, president of the leftist Frente Amplio party, has criticized the authorities' neglect of the border's security.