Industry hails trade fair's contribution to spur tourism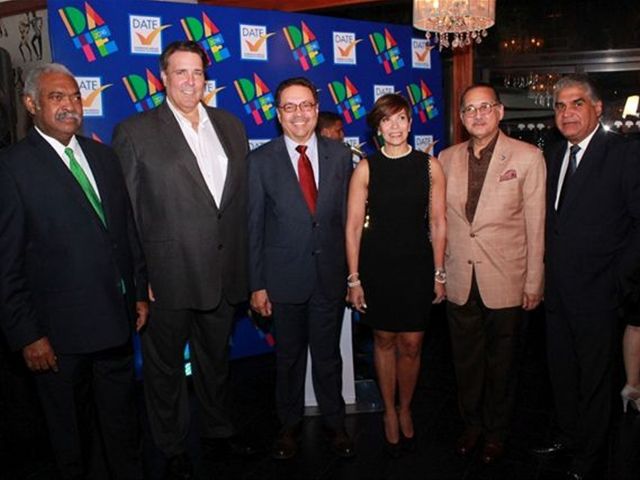 Santo Domingo.- Dominican Republic Hotels and Tourism Association(ASONAHORES) president Simon Suarez on Wednesday said their annualinternational tourism fair has matured into a successful marketing platform topromote the sector's new products as evidenced by the sustained growth of participantcompanies and delegates.
He said the number of local tourism businesses in this year'sDominican Annual Tourism Exchange (DATE) has already grown 28% compared withlast year, with still several weeks left to register for the 17th edition setfor April 19 to 21 at Punta Cana's Paradissus Palma Real Convention Center.
He said ASONAHORES' main indicator to measure DATE's impactis the growth in the number of hotel chains, independent hotels, complementaryofferings and related services attending the fair. "That's because if companies invest in thefair it is due to its usefulness for their business."
Suarez spoke at the cocktail DATE 2016, where he lauded theTourism Ministry's support. "Collaboration has narrowed during the periodwith Francisco Javier García in the Ministry."
In an emailed statement, the business leader said DATE's sustainedgrowth over the years is explained because it has become the Dominican tourismindustry's main business marketing scenario, citing the 13 percent growth in the2015 participation, a figure he affirms will be surpassed by more than 28percent this year. "With its 17 years, this is a mature tourism trade fair,which has become a fundamental tool for international promotion."
Arturo Villanueva bids adieu
At the ASONAHORES activity, its executive vice presidentArturo Villanueva announced that he's stepping down from the post. "Aftermore than two decades of service to the organization, the tourism industry andthe country, I'm retiring to pursue other activities, postponed to devote fulltime to ASONAHORES."