Discovery Corp. to invest US$1.0B in Dominican Republic resort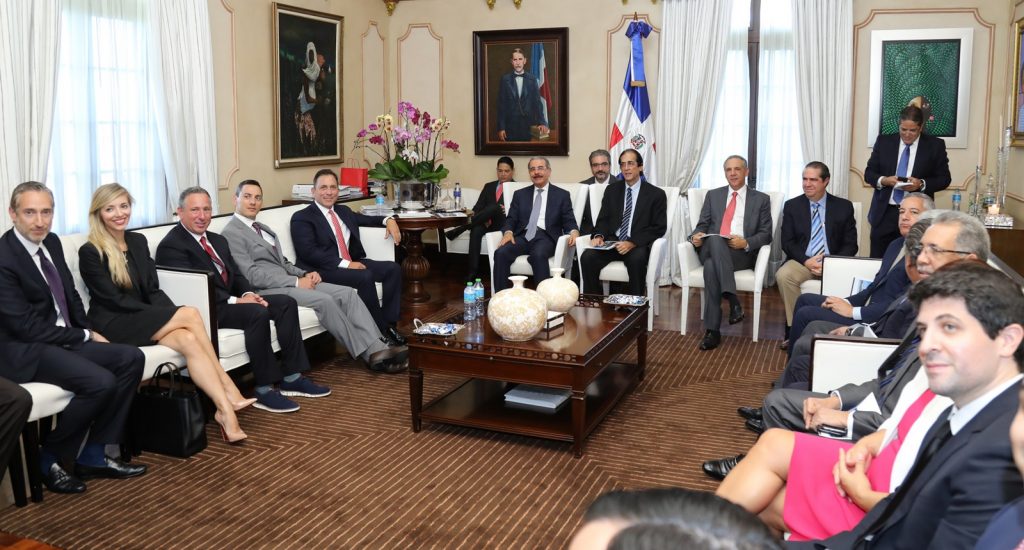 Santo Domingo.- Michael Meldman, CEO of Discovery Corporation, a leading tourism company, and other partners and investors visited president Danilo Medina on Tuesday to stress their interest in the country as a tourism destination.
The US business leaders acquired a hotel property in Playa Grande, Río San Juan (north) last December, and will invest US$1.0 billion in the project's phases, creating over 2,000 jobs in the country.
"What we do is build resorts all over the world, from Hawaii to Barbuda, Europe and the Middle East," Meldman said during the meeting.
He said Playa Grande is the project that most excites him at the moment, and have invested an additional US$150 million since acquiring it.
The complex will feature a world class golf course, whose previous owner had already spent US$10 million. At this time are investing an additional US$7.0 million to remodel it.
"We think this golf course could be the driving force behind this project, as it promises to be the most extraordinary on the planet," Meldman said.
In phase one, to be launched in January, will include 100 new properties.
"Our goal is to make Playa Grande the most valuable and important resort in the Caribbean," he said. Noting that during the meeting, held in the National Palace, Medina expressed strong  support.
Also present in the meeting were Dominican consul in New York, Carlos Castillo, Presidency chief of staff, Gustavo Montalvo, Tourism minister Francisco Javier García, Discovery partner Joey Arenso; Ramina Santroni and Aaron Leff, among others.