Dominican Republic and Germany celebrate 70 years of Diplomatic Relations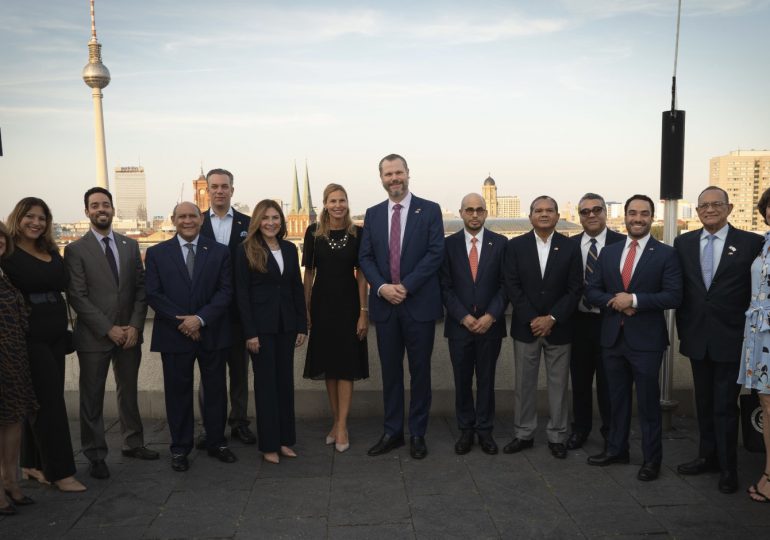 Santo Domingo.- The 70th anniversary of diplomatic relations between the Dominican Republic and Germany was commemorated within the framework of the First Dominican Week in Germany.
The celebration took place at the John Jacob Astor Ballsal room in the prestigious International Club affiliated with the Ministry of Foreign Affairs of the Federal Government of Germany.
The event was hosted by Dr. Anna Lührman, Deputy Minister, Maike Friedrichsen, German Ambassador to the Dominican Republic, and Annette Walter, Representatives for Latin America and the Caribbean of the German Foreign Ministry.
Leading the Dominican delegation was Ambassador Francisco Caraballo, the Dominican Ambassador to Germany. He was accompanied by a prominent delegation comprising business leaders, government officials, the board of directors of the Dominican-German Chamber of Commerce, and members of the consular body accredited in the European Union.
Dr. Lührman underscored the strong bond between both nations and expressed her satisfaction with the progress made in bilateral relations during her remarks.
Ambassador Caraballo conveyed his delight at the significant and distinguished delegation present at this inaugural Dominican Week event and on the occasion of the 70 years of friendship between the two countries.
Karsten Paul Windeler, President of the Dominican-German Chamber, emphasized that the Dominican Week in Germany had been a long-planned project by the Chamber's Board of Directors. Its purpose is to strengthen the fraternal ties and deepen the connection between the two nations while addressing important topics and exploring collaborative business opportunities.
The event brought together prominent business figures, members of the diaspora, and Dominican authorities, including Carolina Mejía, Mayor of Santo Domingo; Johannes Kelner, Vice Minister of the Ministry of Industry, Commerce, and MSMEs; Rafael Santos Badia, General Director of INFOTEP; Juan Mustafá, General Manager of Bandex; and Daniel Liranzo, Director of the National Council of Free Zones.