Deficit in trade balance with Guatemala exceeds US$200 M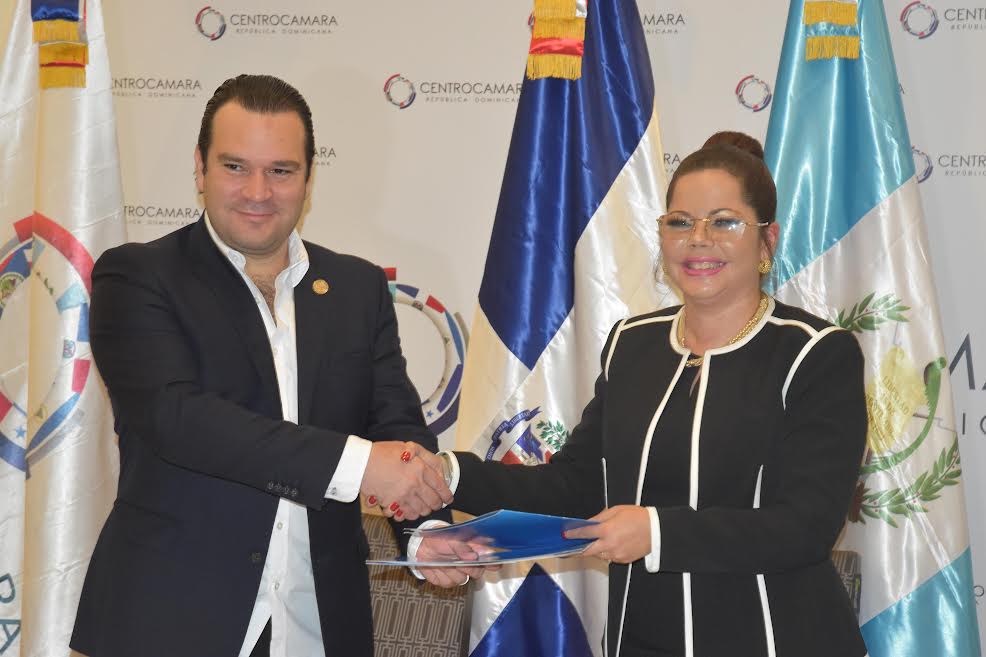 Santo Domingo.- Kathy Ann Grullón Aybar, the president of the Centrocámara de Comercio de la República Dominicana (Centrocámara-RD), has stated that in 2022, trade with Guatemala reached a total of $282,769,393.3. Of this amount, $41,312,762.06 was attributed to exports to Guatemala, while $241,456,631.2 was for imports from Guatemala. Grullón Aybar has urged businesses to capitalize on the opportunities presented by Guatemala in order to reduce the trade balance deficit by $200,143,869.14.
The memorandum of understanding signed by Centrocámara-DR and the Guatemalan Chamber of Industry (CIG) aims to create an alliance that fosters cooperation, investment attraction, and business exchange between the two countries. The signing ceremony took place at the Sheraton Hotel and was attended by the Minister of Economy of the Dominican Republic, Janio Rosales, the Guatemalan Ambassador, Javier Zepeda, and the Dominican Ambassador in Guatemala, Sara Paulino, as well as a delegation of 27 businessmen from Guatemala, directors of Centrocámara, and representatives from the public and private sectors of the Dominican Republic.
Grullón Aybar has identified pharmaceutical products, meat and edible offal, various food preparations, plastics and their manufacturers, milling supplies, inorganic chemicals, knitted fabrics, paper, cardboard, cotton, and tobacco as goods exported to Guatemala. Goods imported from Guatemala include essential oils and resinoids, perfumery, toilet and cosmetic preparations, preparations based on cereals, flour, starch, and milk, pastry products, pharmaceuticals, fertilizers, cotton Glass, sugars, articles confectionery, ethyl alcohol beverages, undenatured with an alcoholic strength by volume, rum, cocoa, and their preparations.
The memorandum of understanding will enable the two institutions to identify sectors and companies for the development of joint projects, exchange knowledge and good practices, and promote training and seminars for the business sector. The agreement also seeks to encourage research activities that aim to generate more business between the Dominican Republic and Guatemala, promote a bilateral internship program, and create projects in the industrial sector and flow of investments. Trade fairs, missions, and business roundtables will also be held to facilitate trade in accordance with the commitments made in the Trade Facilitation Agreement of the World Trade Organization (WTO).