Dominican Republic anticorruption march spreads to another city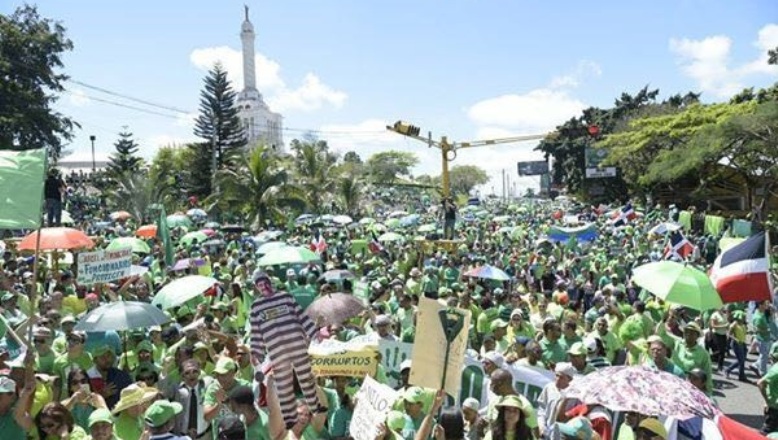 March in Santiato. Photo elnuevodiario.com.do
Santiago.-  Thousands of people from various sectors on Sunday marched through Dominican Republic's second largest city to demand punishment for corruption, against impunity and to announce the Cibao Manifesto, in which they state concern for the evils that threaten Dominican society, and called for institutional and political changes to confront them.
The march set off from the intersection Circunvalación and Hermanas Mirabal avenues, in the southern part of the city, and crossed two kilometers until reaching the iconic center, El Monumento.
People of all ages wearing green garments marched and voiced chants against government corruption, demanded punishment for those involved in the Odebrecht case and showed photos of politicians and business leaders they affirm are linked to the scandal.
The Green March to End Impunity, which appears to have exceeded a similar march staged in Santo Domingo on January 22, was monitored by National, Municipal and Transit police officers who detoured traffic which nearly gridlocked downtown.
Yesterday's was the third Green March held in the country, and was attended especially by numerous youngsters, with delegations from the various regions including the United States.