Once behind bars Dominican celebs get 'ill'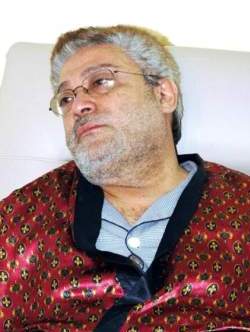 Leonel Almonte
Santo Domingo.- Once incarcerated celebrities in the Dominican Republic regularly get sick, why does this "phenomenon" happen? We analyze with experts in "From Now," the diseases of powerful prisoners.
In an interview by Gustavo Olivo of acento.tv, the clinical psychologists Tarquino Santana and Jorge Mercado, along with psychiatrist Luís Isidro Ortega agreed that those types of people often experience some form of disorder, as well as depression, anxiety, and insomnia because they are not used to losing control of their lives.
Similarly, the experts note that since they already suffer from an illness it is usually exacerbated due to surrounding conditions and uncertainty of what the future has in store for them.
Among the famous personalities who were incarcerated and complained of health problems figure the former banker (Banco Universal) Leonel Almonte, convicted of fraud; Marcos Báez Coco, Vivian Lubrano de Castillo and Luis Álvarez Renta in the Baninter embezzlement case.
More recent is Blas Peralta, for the murder of university (UASD) former rector Mateo Aquino, and César Sánchez, in the Odebrecht bribe case, and many others who've benefited from the excuse of ailments.