Strike in major city to demand jail for mayor 'embezzled' RD$400.0+M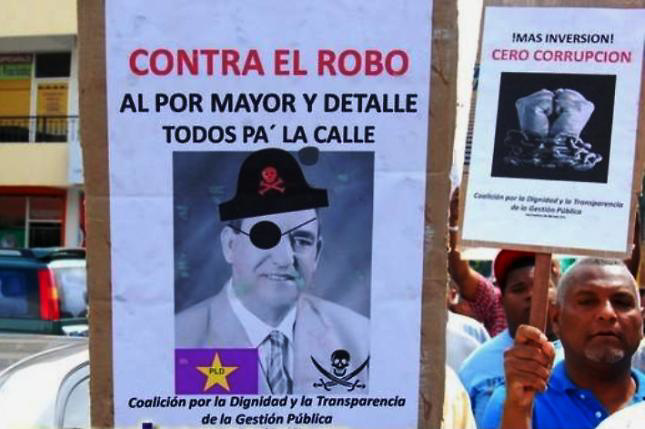 F. Rodriguez G. File
San Francisco DM.- Organizations of Dominican Republic's third largest city on Wed. reiterated their call for a general strike on August 1and 2, to demand the immediate incarceration of the mayor and other officials who allegedly embezzled over RD$400.0 million from the City Council.
The strike set for next Tuesday and Wednesday has been called by the coalition of various social movements and organizations which demand the incarceration of former mayor Felix Rodriguez Grullon and three officials, a case which has been in the courts since 2011.
The organizations also demand that the  Government keep its promises of building infrastructure works that the population needs.