National Police identify who threw a block at a young man's vehicle on February 27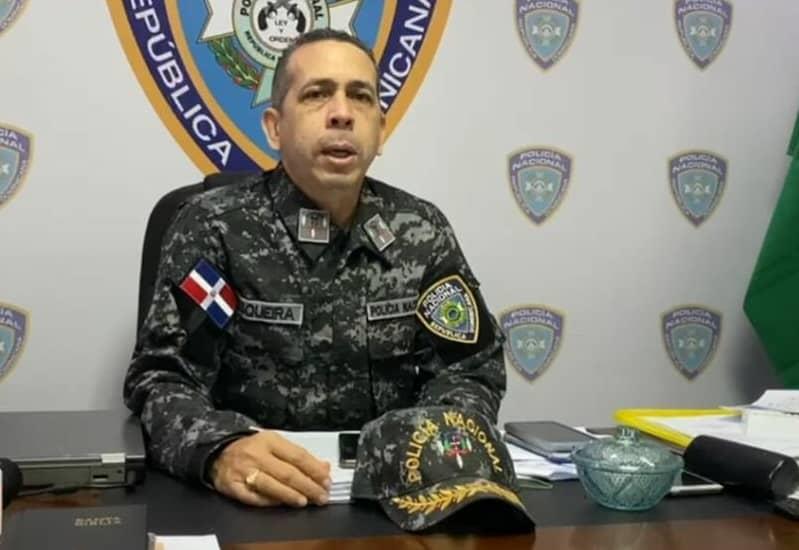 Source: External
The National Police have already identified the homeless person who threw the concrete block that killed Joel Raphael Cabrera Espino last Sunday morning while he was driving down 27 de Febrero Avenue. Although the police did not provide the man's identity, the institution's spokesman, Diego Pesqueira, stated that the author could be identified through analysis of the available videos of the event and that an order to arrest him is being processed.
He revealed that this person is not any of the ten people being investigated for the incident, nor the man whose picture has been widely circulated as the perpetrator. So far, it is unknown if this is the same person who carried out a similar attack on another driver on John F Kennedy Avenue last Sunday night. "The National Police informs that it will respond forcefully to this case in the coming hours." "We are waiting for the arrest warrant to be issued to locate, arrest, and bring to justice the alleged perpetrator of this crime, for which all evidence points to him," Pesqueira said.
Joel Rafael Cabrera, 28, died after being hit by a concrete block thrown from the pedestrian bridge on Avenida 27 de Febrero in front of the Olympic Center shortly after 4:00 am. After having shared with coworkers in Santo Domingo Este, he was traveling to his residence in El Café de Herrera, Santo Domingo Oeste. This Monday, the family reported that their coworkers were the ones who located the scene of the event, after 7:00 a.m., when they were notified that Joel had not arrived home. Hence, they decided to take the route they would take, finding the vehicle in front of the Olympic Center, where there was already an Inacif unit proceeding with the removal of the corpse.
---
Related: 
Several detainees for an incident with a stone that caused the death of a young man on February 27