There are 40 injured in "teteo" during the Franklin storm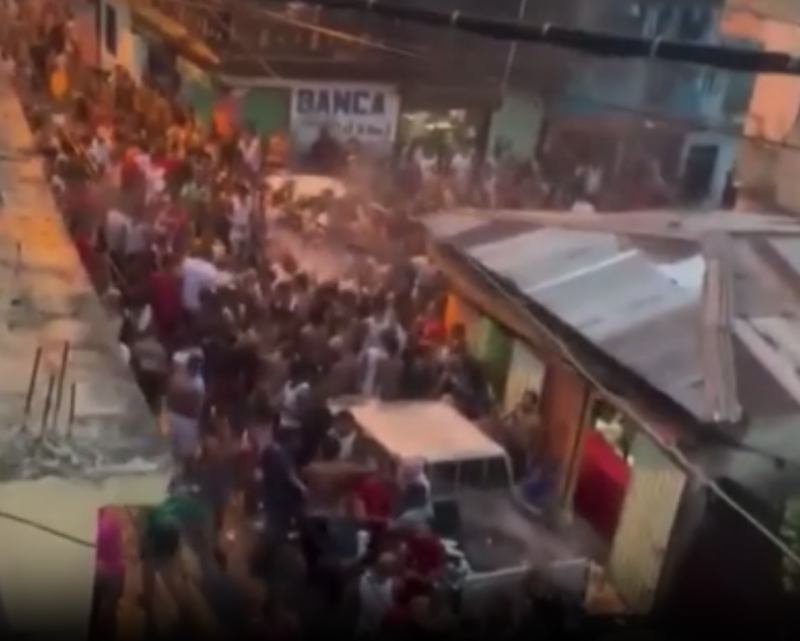 Santo Domingo.- Last Tuesday, the Doctor Darío Contreras Trauma Hospital faced an influx of approximately 40 patients with stab wounds from the Los Mameyes sector in Santo Domingo Este. This surge followed videos circulating on social media showing dozens of individuals participating in "teteos," gatherings involving dancing and alcohol consumption, despite the ongoing storm Franklin.
César Augusto Roque Beato, the hospital's director, shared the details of this situation with Listín Diario. He mentioned that although the hospital's infrastructure remained undamaged during the storm, they began receiving injured patients around 11:30 p.m. on Tuesday.
Among the 105 patients treated that night, around 30 to 40 came from the same party locations depicted in the videos, where participants seemed to disregard the potential dangers. Of these patients, four were treated for gunshot wounds, and 25 for stab wounds. The hospital conducted approximately 43 minor surgeries that day, including intensive care for a police officer.
Roque expressed gratitude that the hospital's reinforced services were able to handle the situation without complications. He explained that "teteo" is a term used in the Dominican Republic to refer to a party or a good time. The term gained popularity through a song by urban artists YOU R and El Fecho. The practice involves young people dancing and consuming alcohol at parties and gatherings in popular Dominican neighborhoods, often documented in videos shared on social networks.