Alleged gold bullion scammers wanted throughout the Dominican Republic were arrested on Avenida Barceló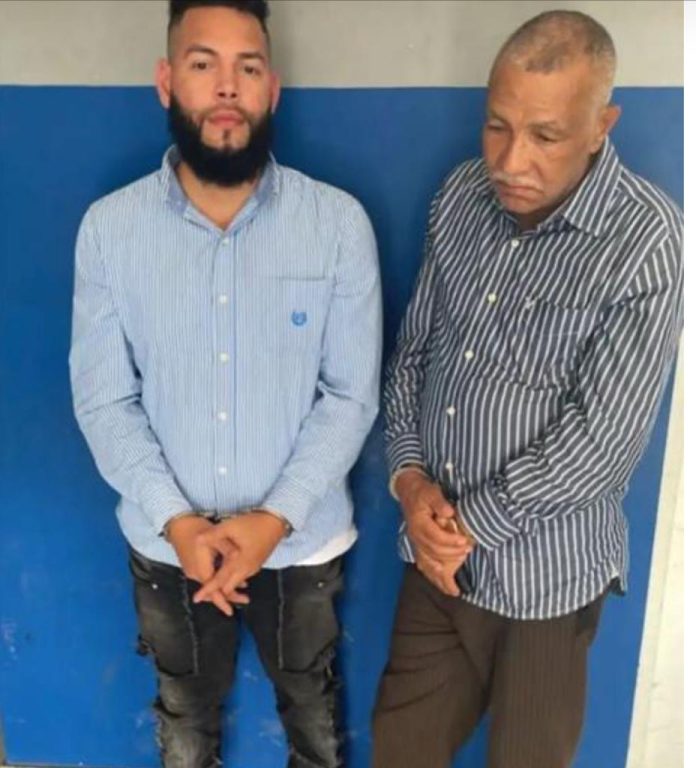 Photo from Bavaronews.com
Punta Cana.- Ernesto Mora Alcántara and Rafael Díaz Rosario were apprehended on Thursday during a coordinated operation involving the Preventive Police and the Directorate of Criminal Investigations (DICRIM). The individuals are accused of engaging in fraudulent activities involving a gold bar in various locations across the Dominican Republic, including tourist areas.
The arrest took place on Barceló Avenue in the Verón-Punta Cana Municipal District, where Mora Alcántara and Díaz Rosario were found driving a blue Honda CRV jeep with license plate G575130.
According to DICRIM, multiple individuals have fallen victim to the fraudulent scheme involving the gold bar. As a result, an investigation was initiated, leading to the search for the suspects throughout the country.
The authorities have identified their operations in cities such as Santiago de los Caballeros, San Francisco de Macorís, La Romana, and Santo Domingo.
Those who have been affected by the scam are encouraged to file a formal complaint with the Public Ministry in their respective locations.