Companies donate land for the construction of a church and community center in Pueblo Bávaro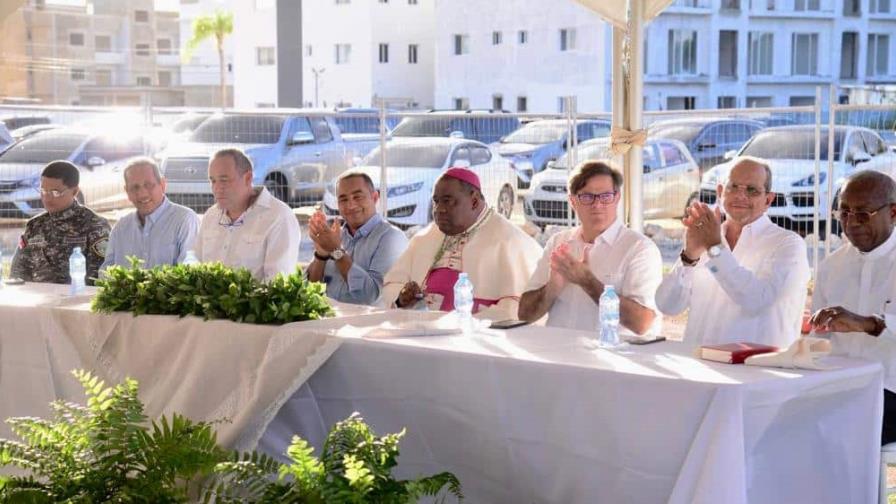 Santo Domingo.- The companies Inversiones Pleamar and Interra-Diesco Group have made a generous donation of land for the construction of a church and Catholic community center in Pueblo Bávaro, Verón, Punta Cana, in the province of La Altagracia, Dominican Republic. The plot, covering an area of 6,000 square meters, will be used to create a modern Catholic center that aims to house up to 200 people.
The companies' initiative initially focused on constructing the temple, but it was expanded to include space for the training of young people to prevent them from falling into negative influences on the streets. The Catholic center will feature a central chapel, meeting areas, workshops, and evangelization activities for the community and surrounding areas.
The Bishop of the Diocese of Nuestra Señora de la Altagracia in Higüey, Monsignor Jesús Castro Marte, blessed the project and emphasized its importance as a space for the manifestation of faith and knowledge. The center will be named "San Juan 23 the good dad."
The event was attended by local civil and military authorities, and it marks a significant milestone for Pueblo Bávaro, as the Catholic center is expected to serve as a historical and important place for the community. The construction of the temple will be followed by the development of facilities for workshops and courses, aimed at providing formation and support to parishioners, especially youth, to help them grow within the Catholic faith and avoid negative influences in society.