AES president Andrés Gluski inspects progress in Combined Cycle project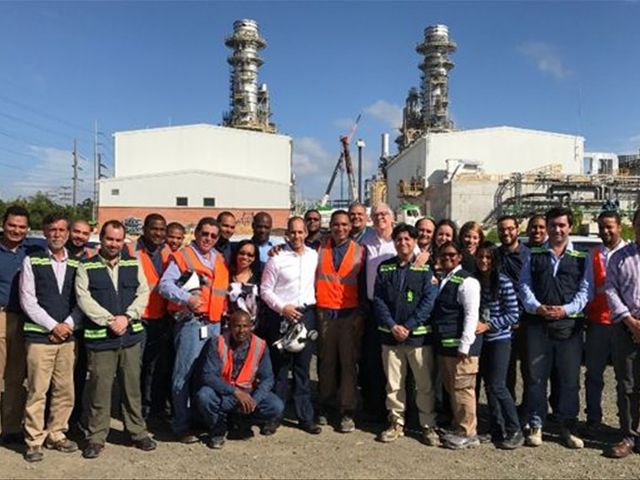 Santo Domingo.- The world president of AESCorporation recently visited the Dominican Republic to supervise the progressof the Dominican Power Partners (DPP) combined cycle conversion project, whichis in its final phase of implementation .
Andrés Gluski expressed his satisfaction withthe way in which the project is being implemented.
"When we broke ground in October 2014,together with the President of the Republic, Danilo Medina and Rubén Bichara,Executive Vice President of the CDEEE, stated that the conversion to combinedcycle of DPP is part of the strategy of growth of AES in the Dominican Republicleveraged in the growth of the existing infrastructures, and thanks to the strongalliance with the State; which has allowed to maintain a long-term investmentplan, which has been consistent throughout the 19 years that the company has inthe country," the executive said.
Gluski informed that only in 2016 AESDominicana has invested 41.6 million dollars in projects that will enter in 2017and which added to the 260 million dollars for the construction of the combinedcycle of DPP, the investment of AES Dominican in the country exceeds alreadyThe 1,300 million dollars.
He indicated that as on that occasion, AESreiterates its commitment to provide safe, reliable and sustainable energysolutions, and adapting DPP to a more efficient and competitive technology is asample of adaptation to the times of change that the energy sector at the levelworld.
Gluski was received by AES Dominicanapresident, Edwin De los Santos, Abraham Garrido, director of the combined cycleproject, Benjamín Villalobos, director of production of AES power plants in thecountry, among other collaborators.