US State Dept. official is visiting Hispaniola on cooperation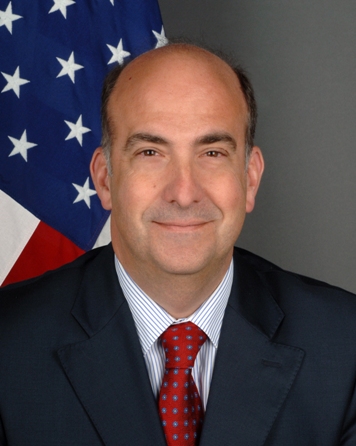 K, Mertenl. Wikipedia.org
Santo Domingo.- Assistant Secretary of the U.S.State Dept. Kenneth Merten is visiting the Dominican Republic and Haiti until March 17, to advance Washington's support for strong alliances in the Western Hemisphere and regional economic stability.
During his visit in the Dominican Republic, Merten will hold meetings with senior government officials and members of civil society to discuss issues of mutual interest including trade, institutional and security cooperation, and joint development of the Dominican Republic-Haiti border area.
"In the Republic of Haiti, the diplomat will meet with international donors, senior government officials and private sector partners working to advance Haiti's economic and democratic development," the US Embassy said in an emailed statement.