Reuters: Dominican avocado trade to reach peak despite storms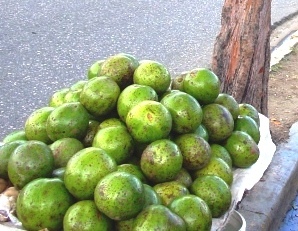 Santo Domingo.-  Reuters reports that world trade in avocados, mangos, pineapple and papaya "is set to reach a new peak in 2017," as climate change threatens the output of tropical fruit in many growing regions.
Quoting the UN food agency (FAO) in Rome, the cable service said exports of the four main tropical fruits "have been growing faster than all other internationally traded food commodities," as consumers in the US, Europe and now parts of Asia "have developed a taste for crops that are still mainly grown for subsistence in developing countries."
It notes rising incomes and the belief in health benefits are fuelling demand for "super fruits," which the agency affirms are now among the priciest food commodities, FAO said in a biannual report on global food markets. "In 2017, producers including Mexico, Costa Rica and India are set to ship some 7 million tons, 5.2 percent more than last year, with a global export value of around $10 billion."
It quotes FAO analyst Sabine Altendorf's report: "Trade prospects overall would have been higher, had it not been for adverse weather conditions in the leading exporting countries."
"Over the past two years, drought has disrupted harvests of mangoes in Asia, South America and Africa, papaya in some regions of South America, and avocados in southern Africa.
Reuters adds that hurricanes have battered the Dominican Republic, "up until now the world's second-largest avocado producer," and which prompted FAO to predict a 35 percent drop in this year's harvest from 2016.