Opposition to 'secretive' Electricity Pact spreads on scathing critique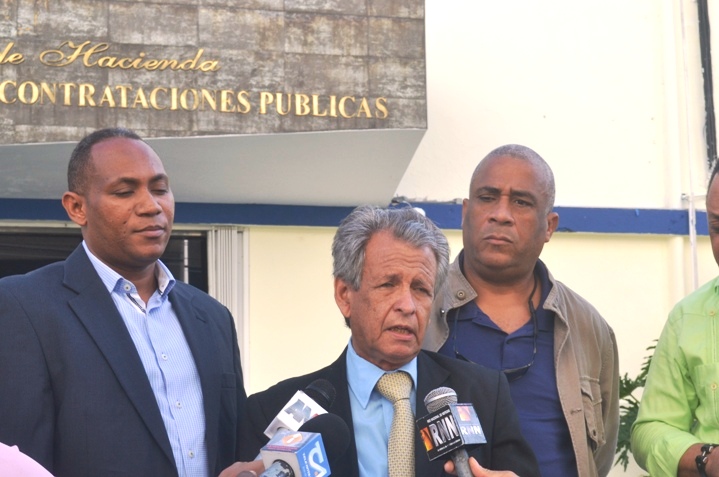 CNLCC officer Enrique De Leon in a file photo.
Santo Domingo.- If the government had any democratic sensibility, it would desist from calling to sign the Electricity Pact after searing critiques by former Dominican  Electrical Industry Association (ADIE) former vice president, Milton Morrison and the Herrera and Santo Domingo Province Industries Association  and Santo Domingo Province (AEIH) president Antonio Taveras, said the National Fight Against Climate Change Committee (CNLCC) on Tues.
It said Morrison's "demolishing" critique of the Electricity Pact, have the authority to come from one of the most knowledgeable experts in the national electricity system and former spokesman for the ADIE, and of business sector during the nearly three years during which the talks leading to the agreement have lasted.
In a press release, the entity said Morrison's recent statements "with great clarity denounced that the Electricity Pact will increase the electric bill to all consumers and that this will be an obstacle to the significant incorporation of renewable energies in the country, two of the reasons why that organization and the Social and Consumer Sector withdrew from the discussions of this agreement last August."
The entity described Morrison's statements as brave, and called on employers and labor to follow suit. "With his statements, Morrison doesn't allow his silence to be mistaken as support for the Electricity Pact and the abuses that will be committed against the people."
"Both the opposition by the of Herrera and Santo Domingo Province Industries Association to the Electricity Pact as these statements by Morrison, evidence the resistance to sign the agreement of important business sectors that until now have remained silent."
Last week Taveras slammed the Pact, calling the maneuvers by government officials and by National Business Council (Conep) executives, "secretive."