Pact paves way to export agro products to Russia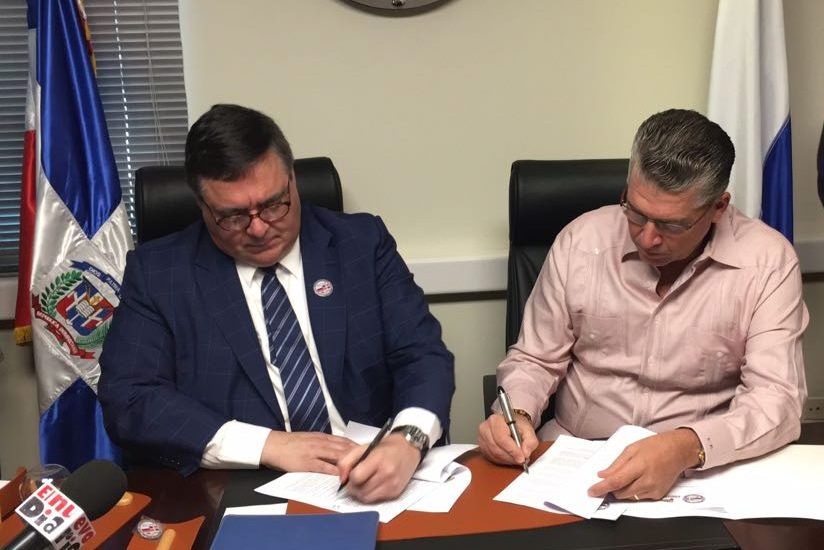 Chamber president Porfirio López Nieto, Erick Rivero. Photo ellnuevo diario.com.do
Santo Domingo.- The Dominican-Russian Chamber of Commerce and the National Agricultural Producers Confederation (CONFENAGRO), on Thursday signed an agreement to pave the way to export various agro products to the Eurasian giant.
The agreement will also allow Dominican producers to visit agricultural fairs held in Russia to showcase their products.
Among the exportable products figure cocoa, sugar, coffee, avocados, lemons, oranges, tomatoes, rice and tubers.
CONFENAGRO president Eric Rivero called the agreement "very important" for the country's economy. "There is great enthusiasm among producers who see Russia as an important market for Dominican products."
He said the alliance seeks more market and greater opportunities for the national agro industry to develop internationally.
He added that they work to exhibit Dominican products in Russian fairs in a few months. "Not just the more than 500,000 agricultural producers will be benefited with this agreement, but the Dominican economy and the country will perceive these benefits."