Extending mine's lifespan 'a provocation to Dominican society'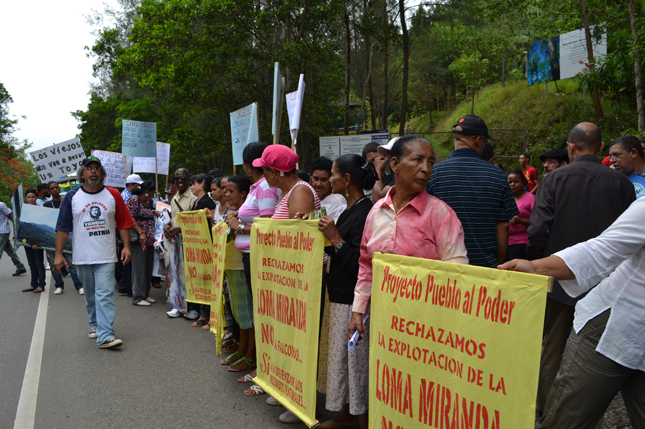 Protest at Loma Miranda, La Vega.v Photo.acento.com.do
Santo Domingo.- Santo Domingo State University(UASD)  Environmental Commission coordinator Luis Carvajal, on Fri. called the announcement over extending exploitation by the miner Falcondo "a provocation to Dominican society."
Earlier Falcondo vice president Edwin Deveaux, affirmed that the ferronickel mine's lifespan could be extended from seven to 20 years with the exploitation of Loma Miranda.
Carvajal said if the company in terms of operations, as it announced three years ago, the State only has to conduct an immediate assessment of the environmental liability and on the funds for its shutdown plan.
He also argued that deposits of resources should be verified to cover pensions and commitments as the Social Security Law stipulates; the pending payment to the State, the local councils and judicial follow-up to the accusations of electricity fraud.
Quoted by Hoy, the environmentalist warned that the country should never forget that it has been proven that exploiting Loma Miranda is harmful.
"This project is socially unfeasible, because the law establishes that a conception of that characteristic requires a social permit, which it must never have,"
Carvajal added that mining Loma Miranda would ruin much of the country's natural wealth, especially the Central Mountain range.