Flap over severance pay trumps push for wage hike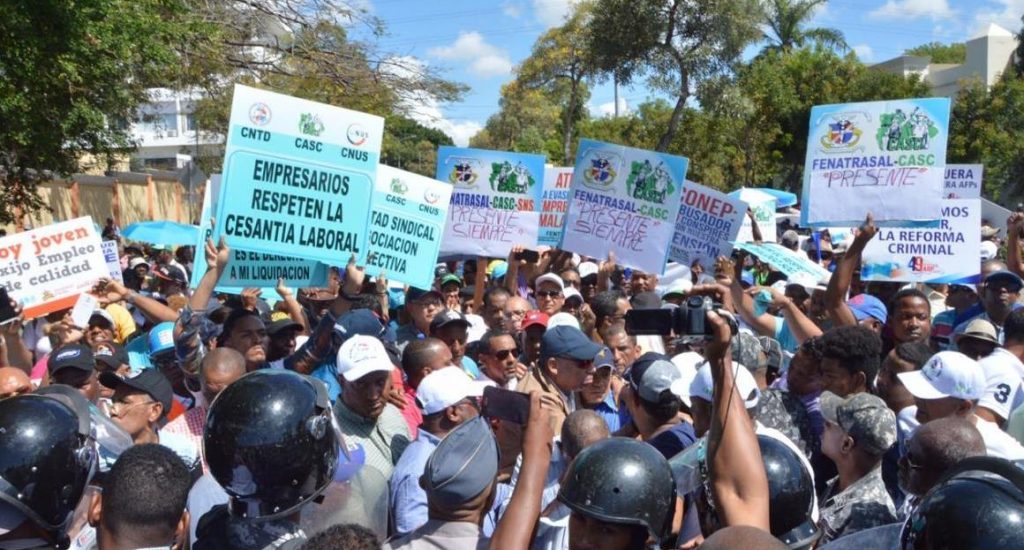 Santo Domingo.- Unions Federation (CNUS) president Rafael (Pepe) Abreu, said on Wednesday that the trade unions are not going to allow the severance pay to be "stripped" from the country's workers.
During a march to the National Palace to protest the employers' proposal, Abreu said the attempt to eliminate the severance pay stems from "the ambition of business owners."
He also demanded that, "to avoid difficulties for the country and for labor peace to be lost," the bill that would amend the labor code must be withdrawn from Congress.
Wage hike takes a hike
The heated debate over the severance pay has displaced labor's demand for a 30% wage hike from the headlines, while business leaders have qietly faded to the background.