Electricity sector projects mark 1 year of China-Dominican ties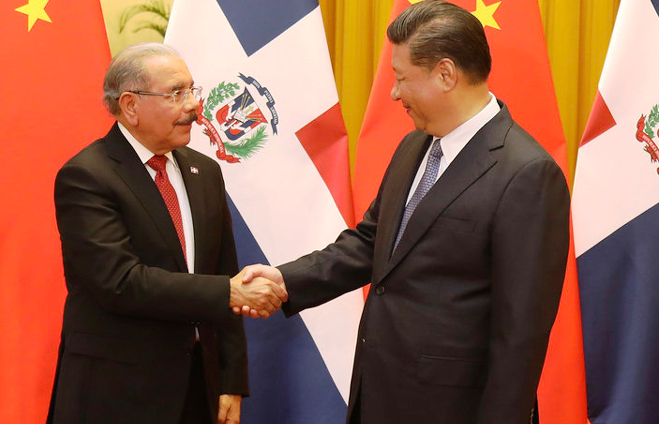 Beijing.- Administrative minister, José Ramón Peralta, on Friday said that as part of the achievements from one year of diplomatic and trade ties with China, its government will send a letter in the coming days to immediately start working in Dominican Republic 's electricity sector projects.
Interviewed by elCaribe, the official said China has already approved avocado imports and that work is being done on protocols for the entry of other items.
Next Wednesday Dominican Republic marks one year of diplomatic relations with China.
Peralta is representing the Dominican government in the Second Forum on president Xi Jinping's Silk Route initiative, a project which the Caribbean country joined by signing some 18 agreements last November.
"The issues of the electric sector are advancing favorably. In the next few days, they (the Chinese) will send us the letter so that we can initiate the tender. We were in meetings here with the Cooperation Agency, with the Foreign Affairs Ministry and I also must announce that the entrance of the avocado to China has already been approved and we are in process of the protocol of other products."