Agricultural products that would be exported to China represent more than US $ 357 million each year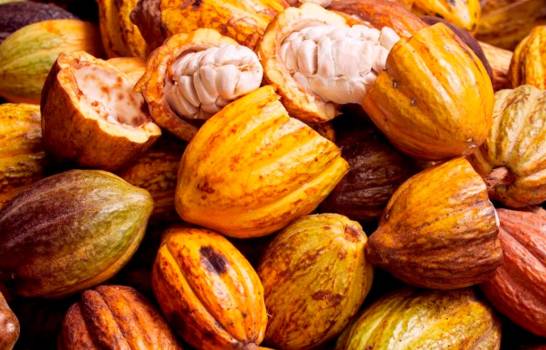 Dominican cocoa has great potential for export due to its quality, which has given it worldwide fame. Several days ago, two trucks loaded with cocoa liquor left the Dominican Republic to China. (PHOTO DL FILE)
The cocoa sector has contributed more than US $ 1,128 million to the national economy since 2014
The agricultural products that the Dominican Republic is preparing to export to China represent more than US $ 357 million annually, according to data provided by the Center for Export and Investment of the Dominican Republic (CEI-RD).
The five products are Hass avocado, cocoa, mango, pineapple, and Dominican banana. On these products, the governments of the Dominican Republic and the People's Republic of China opened the process of sanitary validation for export to that Asian nation.
In the case of the mango line, from 2014 to July of this year, the Dominican Republic has exported US $ 96.13 million, of which US $ 20.1 corresponds to January-July of this year. With this data, they exceeded US $ 16.48 million in 2018.
On command, the Minister of Agriculture, Osmar Benítez, has indicated on several occasions that the Dominican Republic has great potential to reach US $ 100 million in exports of the different types of mangoes that are produced in the country.
In the case of cocoa, since 2014, the cocoa sector has contributed more than US $ 1.1 billion to the national economy through exports, with 2015 being the year where it was most exported, with US $ 250.79 million.
According to CEI-RD data, during 2018, US $ 205.77 million in cocoa was exported, thus exceeding US $ 134.36 million in 2017.
The data of the public institution indicate that the avocado sector contributed US $ 204.04 million to the country from 2014 to July 2019. The year 2018 was when this item contributed more currencies to the Dominican economy, with US $ 51.15 million.
Of the five agricultural items ( Hass avocado, cocoa, mango, pineapple, and banana ), the pineapple sector has been the least exported with US $ 25.64 million since 2014. In 2016 it was the most exported with US $ 5.11 million. This year, between January July and US, $ 3.4 million has been shipped in pineapple.
As for bananas, in an interview with the executive director of the Dominican Association of Banana Producers (Adobanano), Julio César Estévez, said that the banana sector in the Dominican Republic generates about 300 million dollars every year exports about 400,000 boxes weekly. He also said the country could export 500,000. It produces more than 40,000 direct and indirect jobs in the country.
IT MAY INTEREST YOU

Dominican Republic has the capacity to export 500,000 boxes of bananas per week
The CEI-RD data indicate that banana exports remain between US $ 79.5 million and US $ 105.8 million each year. Until July of this year, US $ 53.3 million had been exported.