Dominican Republic and China hold meeting to promote trade and investment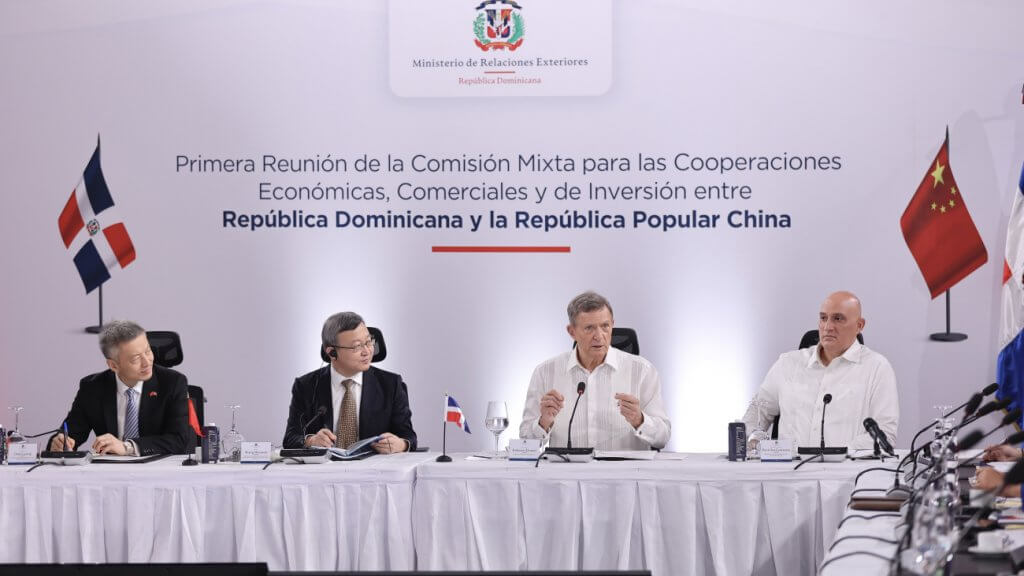 Santo Domingo.- The Dominican Republic and the People's Republic of China recently held their inaugural meeting of the Mixed Commission for Economic, Trade, and Investment Cooperation. This historic meeting took place in the Dominican Republic and covered various topics, including the economic situation of both countries, bilateral economic and trade relations, investment opportunities, and priority cooperation projects.
The meeting was led by the Minister of Foreign Affairs, Roberto Álvarez, and the Minister of Economy, Planning, and Development, Pavel Isa, alongside Wang Shouwen, the representative of International Trade Negotiations and vice minister of the Ministry of Commerce of China.
Minister Roberto Álvarez expressed his satisfaction with the progress made during this first Mixed Commission, emphasizing the importance of strengthening trade and investment ties between the Dominican Republic and China. He also highlighted the government's commitment to creating a favorable environment for foreign investment and increasing Dominican exports to the Chinese market, which is a crucial aspect of Dominican foreign policy.
Vice Minister Wang Shouwen noted that since the establishment of diplomatic relations between the two countries, bilateral trade and investment have experienced significant growth. He emphasized the enormous potential for further exploration of trade, investment, and other mutually beneficial opportunities. Vice Minister Shouwen stated that China is willing to work closely with the Dominican Republic to enhance its global relationship and achieve tangible results.
During the discussions, the Dominican Republic presented several initiatives aimed at expanding the presence of Dominican agricultural products in China. They also reviewed key sectors of interest to both parties, including energy, infrastructure, tourism, agribusiness, technology, and sustainable development. The Dominican government highlighted priority projects that offer significant opportunities for international cooperation and investment attraction.
Both countries expressed their commitment to continue working together closely and constructively to strengthen their economic and commercial ties, promoting increased exchange of goods and services. They also pledged to explore new areas of cooperation and develop joint initiatives that foster economic growth and benefit their citizens.
This successful inaugural meeting of the Mixed Commission signifies the determination of the Dominican Republic and the People's Republic of China to build a strong and enduring relationship based on trust and mutual benefits. Both nations aim to further strengthen their bilateral ties and enhance economic and trade cooperation for the well-being of their people.