Huawei presents solutions for the technological development of the Dominican Republic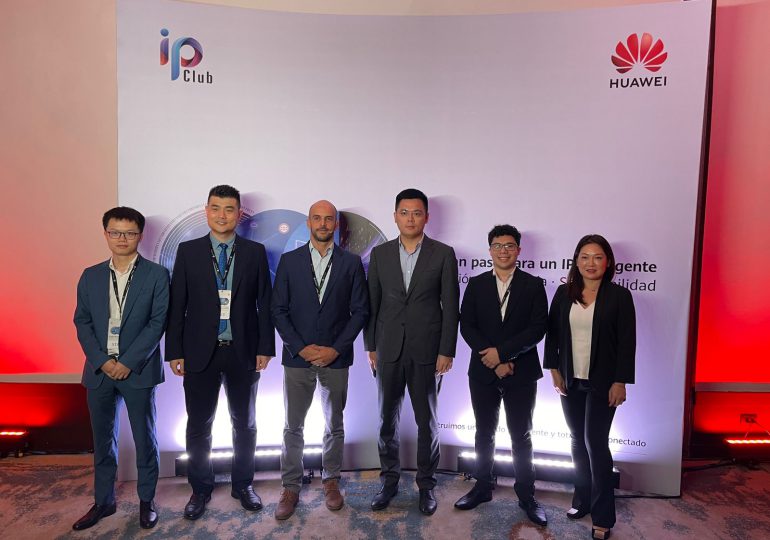 Santo Domingo.- In a gathering attended by partners and experts from the Dominican Republic's technology industry, Huawei showcased innovative solutions aimed at transforming various sectors such as education, health, transportation, telecommunications, banking, energy, and retail. The focus was on enhancing organizations' experiences and operations through Huawei's Enterprise business group.
The event titled "A big step for an Intelligent IP: innovation, excellence, and Sustainability" took place at the JW Marriot Hotel. International guests from Panama also participated, sharing successful experiences from the region utilizing augmented reality tools. These success stories sparked discussions on future trends in government and corporate development.
Huawei presented several solutions, including the Ultimate Wi-Fi Experience, Simplified Branch, Easy CloudFabric, and DCN Anti-Ransomware Solution. These offerings are designed to expedite digital transformation across industries.
Huawei's commitment to realizing "IP on Everything" has led to the launch of a peer-to-peer cloud intelligent network solution powered by enterprise network products. Additionally, the company's smart grid solution is benefiting customers in various sectors, including education, public service, transportation, finance, and energy, across more than 150 countries and regions.
Through these innovative solutions, Huawei aims to drive digitalization and contribute to the advancement of various industries in the Dominican Republic and beyond.