The Dominican Republic lacks professionals trained to treat people with autism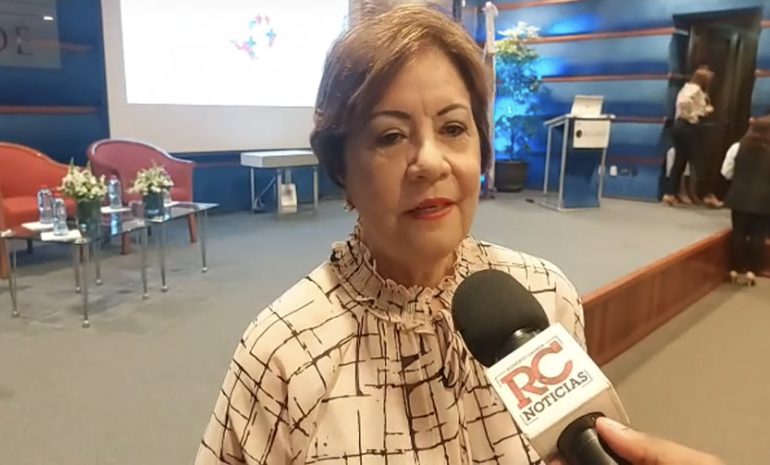 Santo Domingo.- The Global Institute of Higher Studies in Social Sciences (IGLOBAL) organized a seminar titled "The Autism Spectrum: A Global Look at a Multifactorial Disorder" on Tuesday. The aim of the seminar was to raise awareness and sensitize society, especially educators, about autism. Josefina Pimentel, the rector of IGLOBAL, highlighted the shortage of professionals in the country who are trained to work with individuals with autism. She emphasized the need for understanding the characteristics of this condition in order to support holistic development and tap into the potential of children and adults with autism. Pimentel commended the approval of the autism bill in the Chamber of Deputies, although she also noted that certain aspects may need to be adapted to the current realities of Dominican society. She viewed it as a significant step forward.
The seminar took place at the auditorium of the Global Foundation for Democracy and Development (Funglode). The event brought together medical specialists, teachers, and organizations dedicated to serving individuals with autism, featuring presentations on various aspects of the disorder. The keynote address, titled "A Global Look at a Multifunctional Disorder: Health, Education, and Socialization of People with Autism Spectrum Disorder," was delivered virtually by Natalia Blanco, the director of the Spanish Federation of Autism, based in Spain.
The seminar covered topics such as the journey from health to well-being for individuals with Autism Spectrum Disorder (ASD), including early detection, neurological perspectives, socio-emotional dimensions, the family and school environment, and holistic behavior therapy.
The second block of the seminar focused on "Education by and for All," presenting a vision of education that encompassed school inclusion, the role of support teachers, speech therapy approaches, and the Individualized Educational Program (PEI).
The third block, titled "Strengthening the Support Network for People with ASD," showcased the contributions of both public and private institutions in ensuring the full lives of individuals with ASD. It included presentations from these institutions as well as testimonies and reflections from two families on their experiences.
The closing conference, "Public Policies in Favor of People with ASD: Facilitating the Path Towards Inclusion," featured three legislators: Deputy Yudelka de la Rosa and Senators Franklin Rodríguez and Dionis Sánchez. They discussed the "Law of Care, Inclusion, and Protection of People with Autism Spectrum Disorder (ASD)."