Ecuador detects three cases of the EG.5 variant of Covid, which it affirms is present in the Dominican Republic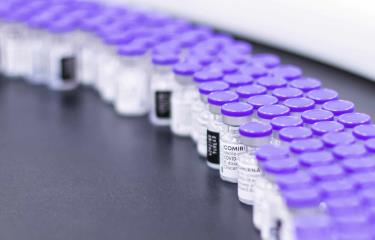 Santo Domingo.- The Ministry of Public Health (MSP) of Ecuador has confirmed the presence of three cases of the EG.5 variant of COVID-19. This variant has triggered case surges in various countries including China, Canada, Colombia, Costa Rica, the United States, and the Dominican Republic.
The National Undersecretary for Public Health Surveillance of the MSP, Francisco Pérez, revealed the detection of these cases in the province of Pichincha, with the capital Quito. The first case was identified around three weeks ago, with the patient currently asymptomatic and under home care. No transmission to others has been reported from this case.
Two more individuals with the EG.5 variant were identified, unrelated to the initial case. Although it can be assumed that the variant is circulating in Pichincha and possibly other parts of the country, the infected individuals have not exhibited severe symptoms.
Pérez emphasized that Ecuador hasn't experienced the same impact from the variant as other countries. He urged the population, especially those with pre-existing conditions like diabetes, hypertension, and respiratory issues, to increase health precautions, including mask-wearing. Vulnerable individuals were advised to maintain vaccination schedules.
A "seasonal vaccine" for COVID-19 is available for at-risk individuals within the national health system. The possibility of incorporating regular COVID-19 doses into the general inoculation system, similar to the approach for influenza, is under consideration.
EG.5 is a subvariant of the omicron lineage of COVID-19 and is already in circulation in Ecuador.
The dominant COVID-19 variant in the country is XBB.1.5, while other variants like XBB.1.16.1 have also been identified in different provinces. Despite low infection rates and minimal recent deaths from the disease, the MSP continues to monitor the situation.
Pérez noted that since there have been no significant changes in behavior or epidemic indicators, additional prevention measures beyond those already in place have not been proposed.
Furthermore, the undersecretary warned of an upswing in dengue cases due to heavy rains in coastal areas, specifically in Manabí and Santo Domingo de los Tsáchilas provinces. Dengue, a tropical disease transmitted by the Aedes aegypti mosquito, has led to 16 deaths this year. Dengue symptoms include fever, headache, nausea, and skin rashes. Approximately 70% of Ecuador's territory provides favorable conditions for dengue transmission.