Barrick Gold upticks row over Dominican Republic mine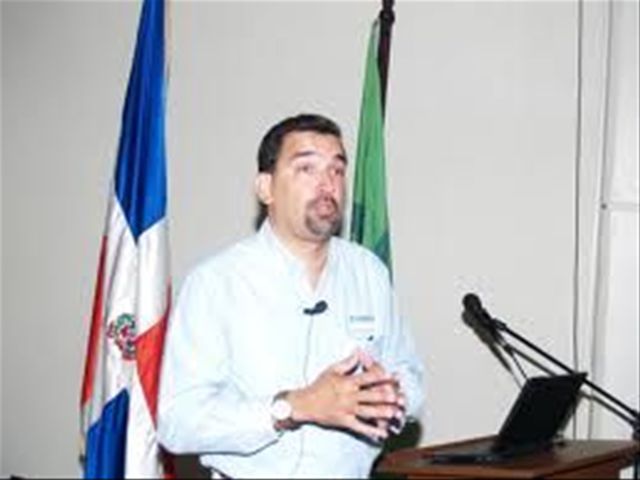 Santo Domingo.- Barrick Gold Corp. on Monday said the renegotiation of its Pueblo Viejo mine contract proposed by president Danilo Medina last week, "isn't on the table" and on his warning of submitting tax windfall legislation, "hopes he considers the consequences."
Barrick Pueblo Viejo PR Jorge Esteva said they're willing to talk without changing the game rules, to seek "alternatives to help alleviate the state deficit," as state on other occasions.
"We don't understand the need to renegotiate a contract that was signed by the Executive and ratified by the Chamber of Deputies and Senate, and then passed into law by the Executive during 27 months. What will happen next year, in the next administration? We need to have clear rules," Esteva said to investigative journalist Alicia Ortega, on Antena Latina.
In his February 27 speech before Congress, Medina called the Barrick Gold contract "unacceptable" under current conditions, where for every US$100 from gold sales, the State would receive $3 and Barrick would get $97.
"While is true that the State receives 3.2 percent, Barrick will pay operating costs, energy, we have to pay employees, all operating costs, including fuel. In addition, we pay the loans and financing that we have incurred," the executive said.
As to allegedly failed meetings between the government and the miner, Esteva said once they met with the President-appointed committee, "the first thing I got was a request of support in order to solve the problem of the deficit (state)."
On Medina's warning that if Barrick refuses to renegotiate, he'll submit a windfall tax bill to Congress a, Esteva warned that it could discourage investment by people looking to invest in the country.
Barrick's gold mine at Pueblo Viejo, Cotuí, is currently one of its economic lifelines, after sagging profits last year. In the summary of the performance of 2012, the company reported net loss of US$ 670 million.