Police arrest suspect in killing of Mines official, son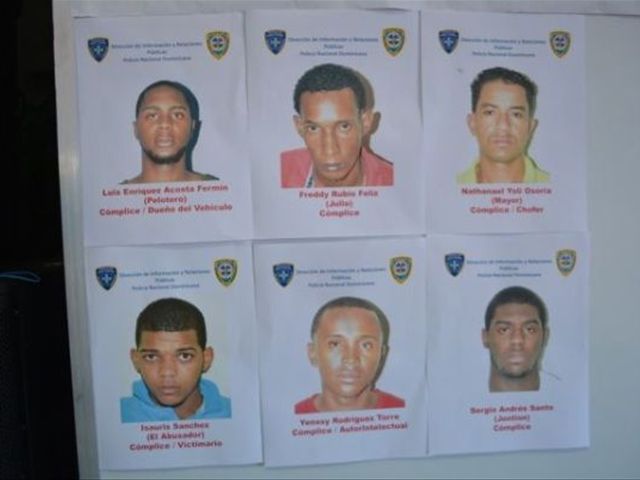 Santo Domingo.- The National Police on Thursday announced the arrest of a man accused of killing Energy and Mines deputy minister Victoriano Santos in the central city of Cotuí two weeks ago and his son Victor, who died in a hospital of bullet wounds one week later.
Five other men allegedly linked to the crime are also under arrest.
National Police spokesman Jacobo Mateo said contract killings were discarded in the case, for which there's no mastermind and said more details of the case will be provided during a 3pm press conference.
The alleged murderers wearing hoods didn't steal anything at the victims' house, in the attacked which occurred around 10:30pm Friday March 6.The official who was also one of the ruling PLD party's potential candidates for mayor of Cotuí.