Prosecution seeks 30 years in prison for academician's murder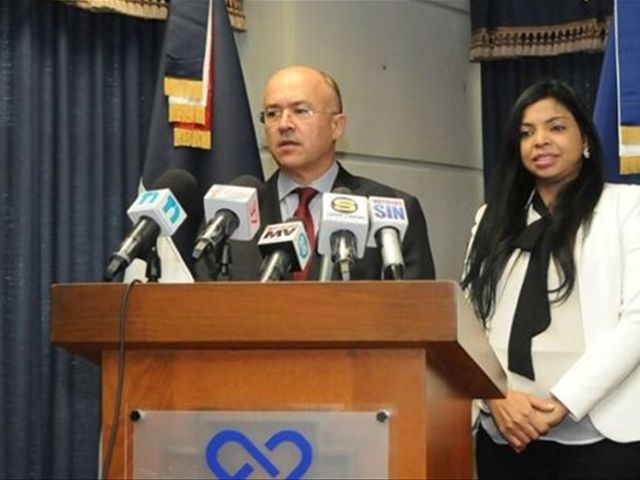 Santo Domingo.- Justice minister Francisco Dominguez on Tuesdaysaid the prosecution will be firm in the case of the shooting death of former SantoDomingo State University (UASD) dean Mateo Aquino, allegedly perpetrated by BlasPeralta, leader of the country's most powerful truckers union (Fenatrado).
Dominguez said it's not the first time the president of thetruckers union is linked to bloodshed and other felonies, for which theprosecution will seek the maximum penalty of 30 years in prison.
"He's a person whose freedom is a dangerously serious condition,but for us and for Dominican society it's very important that this person is heldin prison," said Dominguez in a press conference with National District prosecutorYeni Berenice Reynoso.
He asked the judges to be strong and avert impunity of Peralta,and codefendants retired Colonel Rafael Herrera, and Franklin Venega andGeraldo Félix Batista.
He warned the judges that the accused have a lot of money andcould claim having an illness, as a mechanism to avoid prosecution on the crimesthey allegedly committed.
Dominguez said however that the prosecution will seek theirpretrial incarceration by conducting a comprehensive investigation and preventthem from tampering with incriminating evidence.