Dominican Rep. among 22 nations to meet on Venezuela crisis: EFE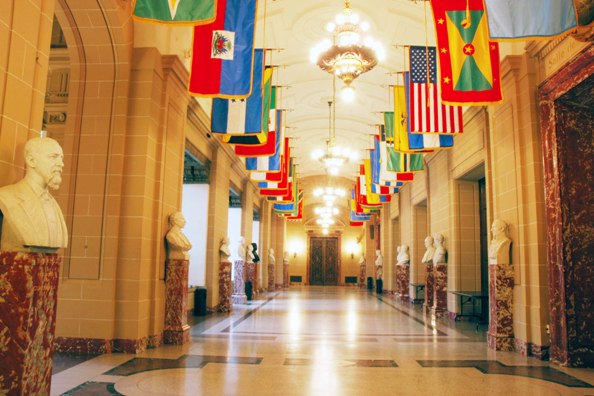 OAS
Washington.- At least 18 foreign ministers will attend the meeting on the Venezuelan crisis to be held at the Organization of American States (OAS) in Washington tomorrow  Wed., EFE reports.
Thus far, 22 delegations have been accredited for the meeting, of which Argentina, Bolivia, Brazil, Canada, Colombia, Costa Rica, Guatemala, Honduras, Mexico, Panama, Paraguay, Peru, Dominican Republic, Saint Lucia and San Vincent and the Grenadines have confirmed the presence of their foreign minister.
The most notable absence at the meeting will be Venezuela, precisely because of president Nicolás Maduro's April 28 request to withdraw from the hemispheric entity, that will take effect in  2019.