The CAASD warns of a new decline in the production of drinking water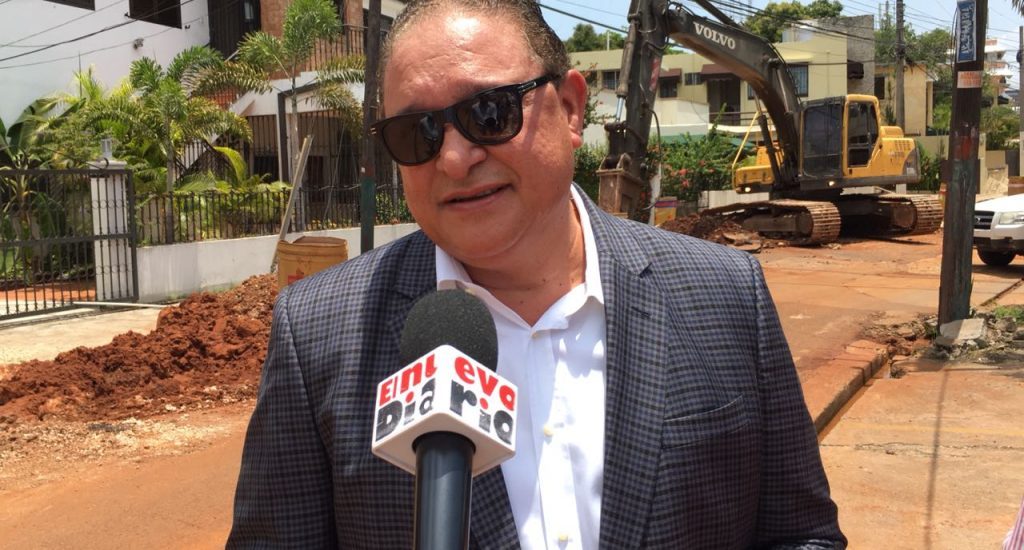 Alejandro Montás, general director of the CAASD. (Photo: External source)
The general director of the Santo Domingo Aqueduct and Sewer Corporation (CAASD), Alejandro Montás, warned on Tuesday of a further decline in the levels of drinking water production due to the drought that continues to affect the basins of the Isa-Mana, Duey and Isabela rivers.
The official said that currently, the production of potable water in the aqueducts that supply the residents of Greater Santo Domingo is 385 million gallons per day, which means a reduction of 35 million gallons per day compared to its normal production. 
In response, via a press release, the head of the entity reiterated the call to the public to make rational and conservative use of water, also during Holy Week.
"We must use it responsibly. We understand that recreation is part of being human and more in this era, but in this situation, we ask them to use water with a conscience and thoughtfulness," Montás said.
Similarly, he stressed that due to the low levels that are registered in the river basins, water tanks of the institution will not be available for filling pools as has been done previously.
"The CAASD guarantees the public that its operative staff will always be working, 24 hours a day, all our aqueducts in this period will have reinforced surveillance and their operative staff will keep working under normal conditions," added Montás.
On the other hand, he announced that they will carry out projects and efforts in different points of Greater Santo Domingo taking advantage of the Holy Week holiday "to make all necessary adjustments, repairs, and maintenance, and not to cause traffic chaos."
Among the rush are the replacement of a 24-inch valve in the avenues Nicolás de Ovando with Máximo Gómez, in the National District, and the repair maintenance of a valve on Euclides Morillo Avenue in this capital.
The work, which will start on Wednesday night and will be completed on Thursday, has been coordinated with the National Institute of Traffic and Land Transportation (Intrant), the General Directorate of Traffic Safety and Land Transportation (Digesett) and the Office for the Reordering of Transport (Opret). Montás advanced.