"I was at the same table as David Ortiz" and, according to rumors, was the real target of the attack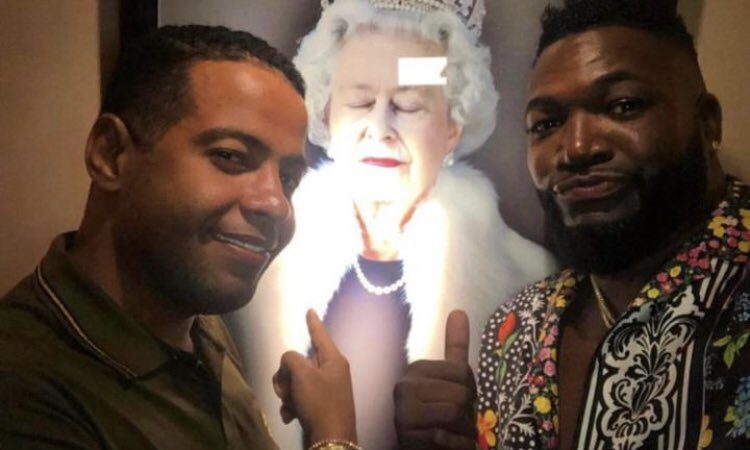 David Fernández and David Ortiz. External source.
David Fernandez said today he does not know where the rumors come from that he was the intended target of the attack that injured former ballplayer David Ortiz and reporter Jhoel Lopez when they were in a nightclub.
"I am a person who has only one phone number. That works honestly. I am not a man that is economically well situated. I am a normal, ordinary man. I am available when they want to investigate me, I go. But I do not have a single enemy, not a cat. I do not know where these rumors come from, "he assured during a call to the radio program Sun of Tomorrow.
For Fernandez, who identifies himself as a "simple mechanic," it does not make sense that the attack was intended for him as he is very different from the baseball star, and that day they were not even dressed in a similar way.
"I and David are two physically very different people in appearance," he said.
You might be interested in reading: Accused shooting David Ortiz says he mistook him
In addition, he revealed that when the ex-baseball player was injured, he was sitting facing the event in shock because he did not believe what was happening.
"I was sitting in front of him. Everyone ran. I was shocked because I did not believe, nor did I imagine that they were going to shoot David. When he was on the ground I was the one who picked him up …," Fernandez explained.
 Details of the attack.   It is recalled that David Ortiz was shot and wounded on Sunday 9, as he spoke with the reporter Jhoel López, who was also wounded, and the singer known as "El Secreto," at the Dial bar on Avenida Venezuela.
Due to bullet wounds, Big Papi was taken to the Abel Gonzalez clinic where he had surgery. On Monday he was transferred to Boston, where he remains hospitalized.
For the attack the authorities have detained Rolfi Ferreras Cruz or Ramón Martínez Pérez, alias Rolfi, who according to official reports admitted that he fired; Oliver Moisés Mirabal Acosta, Joel Rodríguez de la Cruz, Porfirio Ayendi Deschamps Vásquez, Reynaldo Rodríguez Valenzuela, Lanny Estefanny Pérez Reyes, José Eduardo Ciprián and Carlos Rafael Álvarez, these last two are serving time in the prison of 15 de Azua. In addition, the motorcycle driver Eddy Vladimir Felix Garcia was also arrested.