Margarita satisfied with having served the Dominican population: Raquel says she is a good manager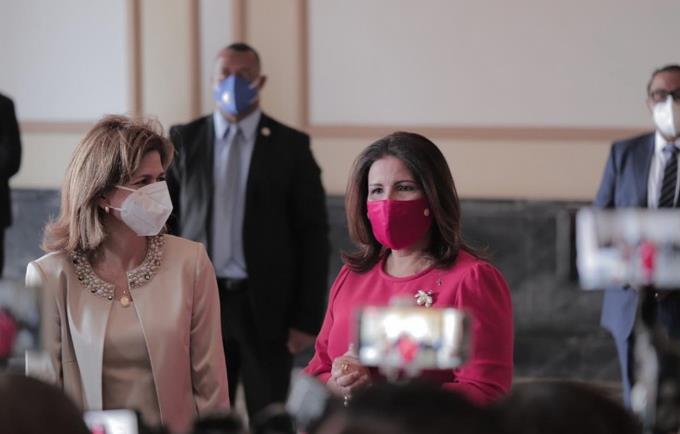 Vice President Margarita Cedeño de Fernández said that it has been a privilege to have served the Dominican population, especially the most vulnerable through the Social Cabinet.
At the conclusion of a meeting with Vice President-elect Raquel Peña, at the National Palace; Cedeño de Fernández showed satisfaction for having contributed to the economic development of hundreds of thousands of Dominican families.
She said that she is pleased that Raquel Peña can contribute to the development of the Dominican Republic.
He said that Raquel Peña "is a great manager and is a person who is highly prepared and who has the social sensitivity to continue these projects."
The meeting of both ladies took place a day after the current president Danilo Medina met with the president-elect Luis Abinader.
Peña indicated that they will continue the programs of the social cabinet that are run from the vice presidency, but who is not going to define who will lead it in the new structure of the Government.