Center of Fiona is in the Atlantic; vigilance urged for possible coastal penetrations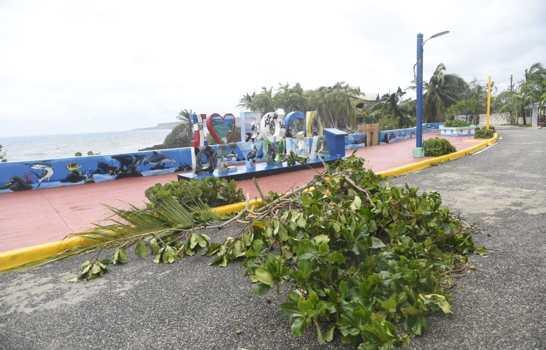 The Onamet forecasts wave height between 10 to 14 feet with superior breakers. ( EDDY VITTINI/FREE DIARY )
The National Meteorological Office (Onamet) informed this Monday that after 1:00 pm today, the center of hurricane Fiona was located over Atlantic waters very close to the coast of the municipality of Las Terrenas Samaná.
The institution said that the swell would continue to be abnormal, especially on the north coast, northeast, and southeast points, expecting wave heights between 10 to 14 feet with higher breakers, reaching up to 18 feet.
"We must also be vigilant for the possibility of coastal penetrations of the sea at low points," he said.
The Onamet maintains a hurricane warning from Punta Caucedo to Cabo Francés Viejo, a hurricane warning from Cabo Francés Viejo to Puerto Plata, and a tropical storm warning from the Barahona peninsula to Punta Caucedo.
Location
"At 1:00 p.m., Hurricane Fiona was located near latitude 19.4 north and longitude 69.3 west, its center over Atlantic waters very close to the coast of the municipality of Las Terrenas Samaná. The phenomenon has maximum sustained winds of 140 kilometers per hour with higher gusts," he explained.
The Onamet said that the hurricane-intensity winds extend to about 45 kilometers and storm-intensity winds to about 240 kilometers. Fiona is moving northwest at about 13 kilometers per hour.
Forecast for this afternoon
During the course of the afternoon hours, the cloud bands distributed over a large part of the national territory will be approaching from the south and north, causing rains that can be moderate to locally heavy with frequent gusts of wind of tropical storm or hurricane intensity.
The Onamet explained that in the border area and the southwest, the rains are expected to be less intense compared to other areas of greater affectation, however, showers with thunderstorms and isolated wind gusts are expected.