Vice President will travel this Friday to Switzerland; she will attend the Davos Forum and Fitur 2023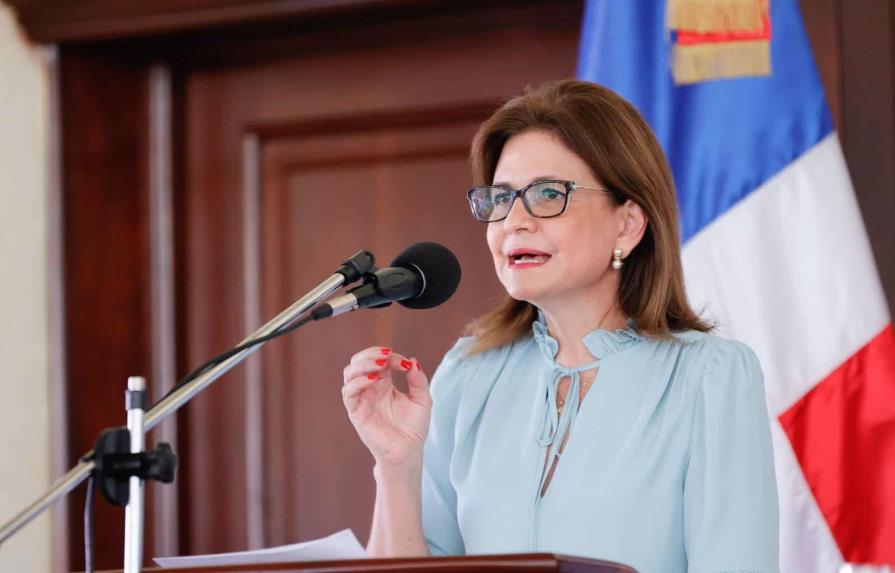 Source: Diario Libre
Raquel Peña, Vice President of the Republic, will travel to Davos, Switzerland, today to participate in the World Economic Forum 2023 Annual Meeting debate activities on the economy and global affairs. According to a press release issued by the Presidency, Peña will depart the country via the Punta Cana airport and will arrive in Zurich, Switzerland, in the afternoon. The vice president will meet with the Dominican community in Zurich on Saturday at 10:00 a.m., before traveling to Davos on Sunday to begin her agenda on Monday at the World Economic Forum headquarters.
According to the press release, Pena has scheduled bilateral meetings with important international entities as well as event sessions with businessmen, academics, and state representatives. She will take part in a variety of panels, including "Accelerating gender parity in STEM" and "Leading responsible travel and tourism," among others. Meanwhile, on Wednesday the 18th, she will participate in a panel discussion on "Leadership for Latin America" alongside Costa Rican President Rodrigo Chávez Robles, Ecuadorian President Guillermo Lasso Mendoza, and Colombian President Gustavo Petro Urrego.
The official will then travel to Madrid on Thursday, March 19, to attend the International Tourism Fair (Fitur). She will also attend the Reserve Bank and Ministry of Tourism's "Immersive Dominican" event, as well as the presentation of the Punta Bergantin Tourism Project, which aims to relaunch Puerto Plata as a tourist destination.