Authorities arrest owners of a furniture store that collapsed in La Vega where an employee died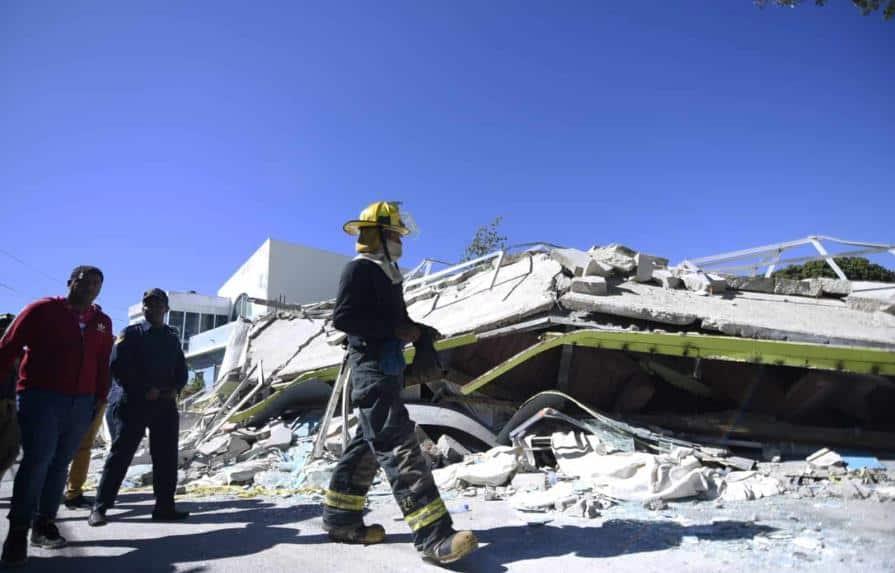 The owners of the Multi Muebles building in the province of La Vega were arrested on Tuesday. The building housed a furniture store that collapsed on January 18, killing one employee and injuring four others, one of whom seriously. They will face involuntary manslaughter charges. According to the Attorney General's Office, the arrests of Jesus Maria Sánchez Lantigua and Jorge Alberto Rosario Marte were carried out in accordance with a court order by members of the Public Ministry of La Vega. 
On January 18, the furniture store collapsed, killing one of its employees. Yasiris Joaqun de Jesus, 30, was killed after spending hours under the rubble. 
The Public Ministry stated that the two businessmen will be brought to justice in the next 48 hours before the Judicial Office of Permanent Attention Services, "for the criminal type of involuntary manslaughter and that they will request preventive detention as a measure of coercion," when providing details about their arrest. Similarly, the Public Ministry announced that it will seek coercion against the company.
---
Related:
Abinader orders investigation into store collapse