Government invests more than RD$150 million in adaptation of beaches in Barahona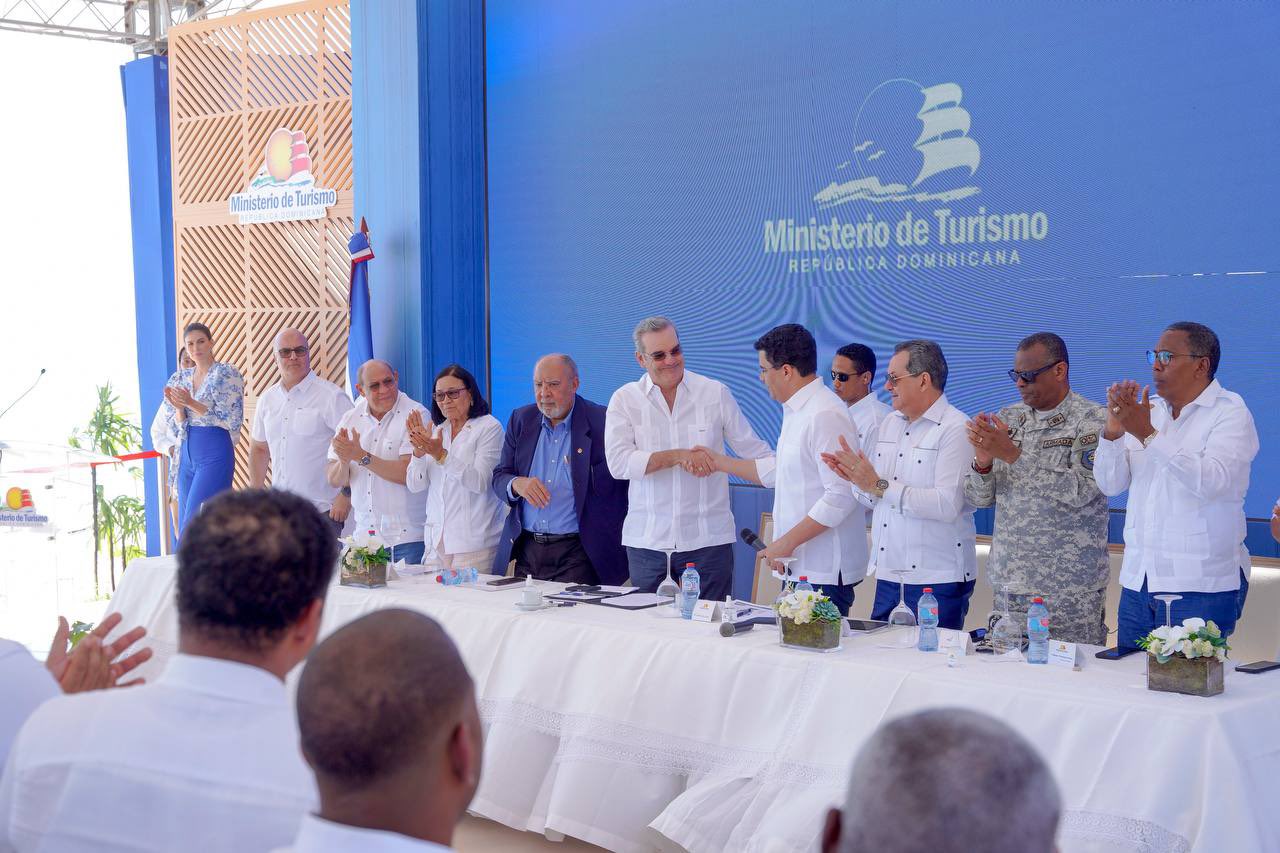 President Luis Abinader and the Minister of Tourism, David Collado, inaugurated two vendor plazas and an access road that involve three of the main beaches in Barahona, with an investment of more than RD$150 million. The new works delivered in the province are the reconstruction of the Vendor's Plazas on Los Patos and El Quemaíto beaches; the reconstruction of the Riocito-Playa Saladillas access road and the construction of sidewalks on both sides of this section in an extension of the 2.2 kilometers. These projects have been designed and planned by the Executing Committee for Infrastructure in Tourist Areas (Ceiztur) and within the National Beach and Spa Equipment Program implemented by Mitur throughout the country.
President Abinader highlighted the impact that the recovery of these beaches will have on tourism in the South region. He also said that the interventions are part of the effort being made by the government to boost tourism in that region and improve the living conditions of its inhabitants. Meanwhile, Collado expressed his pride and satisfaction at handing over completely renovated vendor plazas on the main beaches of the baptized Perla del Sur, which from now on will have a positive impact on the economies of its people, and to the delight of those who visit them with more order and security.
He specified that "with this new arrangement in the most popular and tourist beaches here, our promise to turn every corner of the country into a long-awaited and diversified tourist destination is reaffirmed and fulfilled once again."