Three causes and more rights lead the march of women in the UASD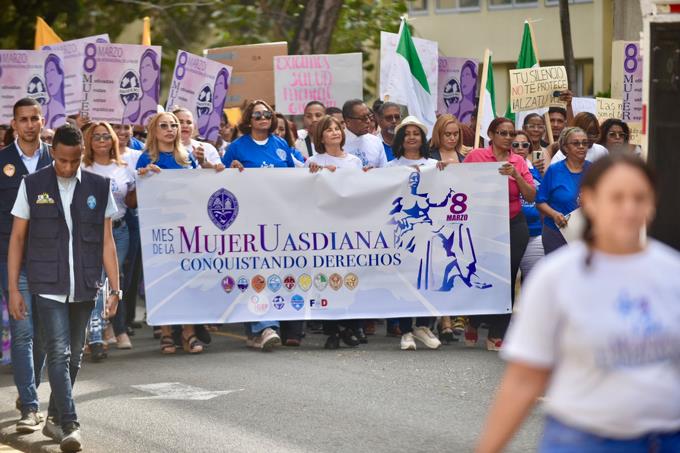 In commemoration of International Women's Day, dozens of people joined the women of the Autonomous University of Santo Domingo (UASD) for a march, which is traditionally celebrated every March 8. With banners, flags in hand, and shouting slogans such as "three causes in the penal code" or "UASD women conquering rights", the women along with several companions toured the main campus of Santo Domingo.
Rosalía Sosa, the vice-chancellor of the extension of that university campus, highlighted the struggle that women have in today's society, highlighting the little participation that they are given in government entities and in general in society. "23 ministries, two women ministers, you analyze in all public spaces where the participation of women is less than that of men," said Sosa.
She stated that it is necessary to "break the ghost that exists of discrimination because the Constitution recognizes equality between men and women, but there is discrimination." In the activity, teachers and students sang poems and songs referring to the day in which the struggle of women in society throughout history is remembered and advocated for the fulfillment of women's rights, as well as the cessation of violence towards the female sex.