Group of former PLD ministers arrested: 40 raids carried out yesterday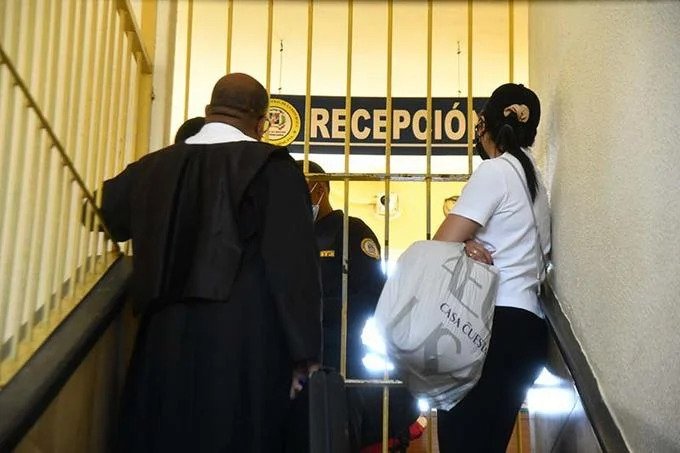 The arrest of ex-officials of the past government and other people implicated in the "Squid Operation" changed the routine of the Palace of Justice of the National District. A constant flow of lawyers and relatives of the detainees in preventive jail was observed this Sunday. The concern and sadness of relatives were noticeable, but there were no statements from them, only from some lawyers. Since the early morning hours, relatives of the detainees came with bags in their hands, mainly to carry personal hygiene items. Frequently, lawyers entered and left the jail, without giving many details about the individual charges of their clients, waiting for the public prosecutor to present the request for a measure of coercion.
According to a statement sent by the Attorney General's Office, through raids carried out on Saturday night by prosecutors from the Special Prosecutor's Office for the Prosecution of Administrative Corruption (PEPCA), the ex-Minister of Finance, Donald Guerrero; the ex-Administrative Minister of the Presidency, José Ramón Peralta; the former Minister of Public Works, Gonzalo Castillo; the former Comptroller General of the Republic, Daniel Omar Caamaño; the former director of the State Sugar Council (CEA), Luis Miguel Piccirilo; the former director of the National Cadastre, Claudio Silver Peña, and the former directors of Casinos and Gambling, Oscar Chalas Guerrero and Julián Omar Fernández were among those who were arrested.
Roberto Santiago Moquete, Agustín Mejía Ávila, Emil Dávila Fernández, Marcial Reyes, Alejandro Constanzo, Yahaira Brito Encarnación, and Ana Linda Fernández were also arrested. Later, the lawyer Ángel Lockward and Miguel David Hernández went to the Attorney General's Office, and both were arrested and transferred to the preventive detention of the Palace of Justice. Association of criminals, embezzlement, a coalition of officials, falsification of public and private documents, bribery, illicit campaign financing, and money laundering are the crimes charged to this group. They are allegedly linked to the irregular payment of property expropriations through the Treasury, during Guerrero's management. The Attorney General's Office reported that the operation involved 40 raids carried out in the National District, Santo Domingo Province, San Pedro de Macorís, and La Romana, in which 40 prosecutors, dozens of technicians from different investigation units, 300 members of the National Police participated and a large administrative support team.