Francisco Pagán implicates Danilo in campaign payments for the PLD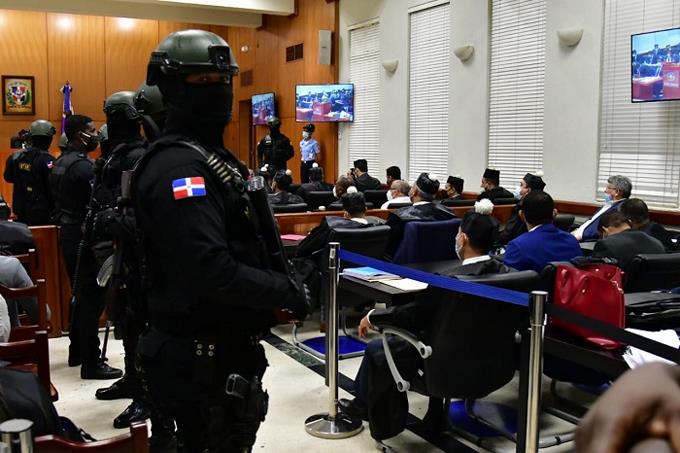 Former Director of the Office of Supervisory Engineers of State Works, Francisco Pagán, confessed during an interrogation that within eight weeks, they gathered and dispersed 126 million pesos among 22 candidates running for deputies in the province of Santiago and one candidate running for senator from the Dominican Liberation Party. Pagán's admission was made during an interrogation conducted by assistant prosecutors Yeni Berenice Reynoso, Director of Persecution, and Wilson Camacho, Director of the Special Prosecutor's Office for the Prosecution of Administrative Corruption.
According to the interrogation, during a meeting instructed by former President Danilo Medina, with approximately 12 weeks remaining before the 2020 elections, he ordered 10-12 people, including himself, former president José Ramón Peralta, and former administrator of EdeNorte Julio César Correa, to collect funds for the Dominican Liberation Party's campaign. Pagán explained that he and Correa were informed that it was their responsibility to collect funds for the movement of deputies and senators of Santiago, and they agreed to coordinate the collection among contractors. The legislators specified the amounts to contribute, and Pagán and Correa managed 50% each, requesting contractors for around 63 million pesos.
He further elaborated that the money was delivered in cash to each candidate for deputy in a place in the city of Santiago, with each candidate receiving RD$300,000 for the first 7-8 weeks and RD$700,000 for the last two weeks leading up to the elections. The senatorial candidate received RD$800,000 during the previous weeks and approximately RD$2,000,000 per week in the last two weeks.
Pagán is among those involved in the file that requests a measure of coercion of witnesses to be used in the Public Ministry to prove the accusations against former Minister of Finance Donald Guerrero, former Administrative Minister of the Presidency José Ramón Peralta, former Minister of Public Works Gonzalo Castillo, former Comptroller General of the Republic Daniel Omar Caamaño, former Director of the State Sugar Council (CEA) Luis Miguel Piccirilo, former Director of the National Cadastre Claudio Silver Peña, economist Ángel Lockward, and former directors of Casinos and Gambling Oscar Chalas Guerrero and Julián Omar Fernández.