The murderer of the Minister of Environment is sentenced to 30 years in prison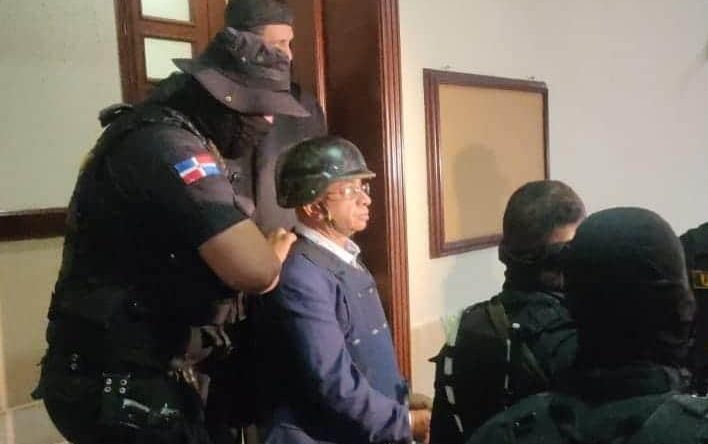 Santo Domingo.- Fausto Miguel Cruz de la Mota has been sentenced to 30 years in prison for the murder of Orlando Jorge Mera, the Minister of Environment and Natural Resources. The Fourth Collegiate Court of the Criminal Chamber of the National District established that the crime was premeditated, as Cruz de la Mota had previously stated that he was going to kill Jorge Mera. The court accepted the Public Ministry's request for a 30-year sentence and ordered Cruz de la Mota to pay 50 million pesos in compensation to the victim's relatives. The defendant had allegedly planned the assassination of the minister because he was opposed to granting him permits to export 5,000 tons of used batteries through Aurum Gavia, S.A., due to non-compliance with the required environmental license requirements.
The court ordered Cruz de la Mota to serve his sentence at the Najayo-Hombres Correction and Rehabilitation Center (CCR), in San Cristóbal. The Public Ministry presented a series of evidence that included 10 witnesses, documents, and material evidence, such as the firearm used to kill the official, in its defense conclusions.
The First Lady of the Republic, Raquel Arbaje, reacted to the sentence of 30 years in prison imposed on Cruz de la Mota, stating that there should be life imprisonment. The court's decision was shared by artistic photographer Marielle Deluna on Twitter.
Articles 295, 296, 297, 298, and 302 of the Dominican Penal Code classify the illegal carrying of firearms as a crime, and articles 66 and 67 of Law 631-16 classify it as a crime related to weapons, ammunition, and related materials. Caranday incurred these violations.
The murder of a government official highlights the importance of following the law and regulations concerning environmental licenses. The court's ruling serves as a warning to those who might resort to violent acts in response to administrative decisions. The punishment also sends a strong message that premeditated murder will not be tolerated in the Dominican Republic.