President Abinader leads the inauguration of the Caucedo Logistics Warehouse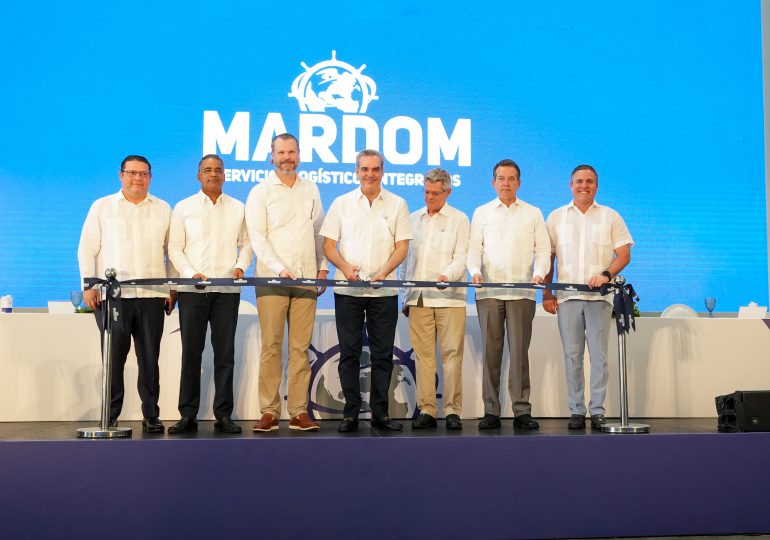 Boca Chica.- President Luis Abinader Corona and Jean Luis Rodríguez, the executive director of the Dominican Port Authority, led the opening ceremony of the Dominican Maritime Logistics Warehouse (MARDOM) at the Multimodal Port of Caucedo. Approximately 96% of everything that moves at the international and local trade level in the country is done by sea, and the government is focused on strengthening the operations of this route with responsibility, transparency, and ethics.
The warehouse is also oriented to provide thousands of agricultural producers with the opportunity to export their merchandise and will create more than 1,000 new direct and indirect jobs. This initiative is part of a series of actions that MARDOM carries out in favor of the Dominican Republic. The Multimodal Port of Caucedo is located in Boca Chica, Santo Domingo province, about 25 km from the capital. The terminal is used solely for cargo operations and has connections to several countries in the Caribbean area.
Gustavo Tavares, the President of MARDOM, Karsten Paul Windeler K, the Vice President, Eduardo Sanz Lovatón, the General Director of Customs, Joel Santos, the Minister of the Presidency, and Víctor Bisonó, the Minister of Industry and Commerce, among others, participated in the event.