At least 4 students killed in an accident in which a truck crashed into a bus in Hato Mayor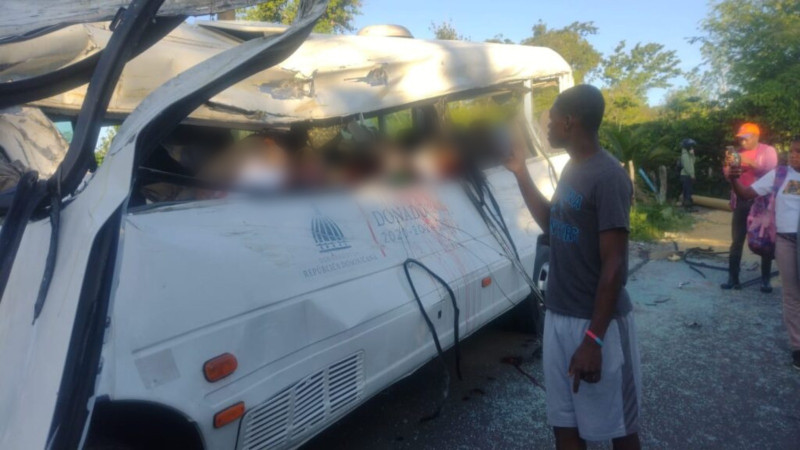 Hato Mayor.- A tragic collision between a large truck and a school bus on the highway linking Hato Mayor with Sabana de la Mar in the Dominican Republic has resulted in the deaths of at least four students and left more than a dozen others injured. The accident was described as spectacular, with two bodies being so severely impacted by the collision that their faces were destroyed. The incident has caused shock and tension among the injured and the families of the victims.
Emergency response authorities, including the 911 emergency service, firefighters, the General Directorate of Traffic Safety and Land Transportation (Digesett), the Public Ministry, and the Police, rushed to the scene. Several seriously injured individuals were transported to the Leopoldo Martín Hospital in Hato Mayor and the Doctor Antonio Musa Hospital in San Pedro de Macorís.
The families of the affected minors gathered at the accident site upon receiving the news, creating a tense and chaotic environment that posed challenges for the authorities work.
In a concerning development, the truck driver involved in the collision fled the scene. Lieutenant Sánchez from the Digesett confirmed the driver's departure without providing further details.
At present, only one victim, Alexandra Preveè, a Haitian national, has been identified. The authorities have yet to confirm the total number of injured individuals, and students are receiving care at various healthcare facilities in the region.