INTEC and Macrotech sign an educational and scientific agreement for the Biomedical Engineering career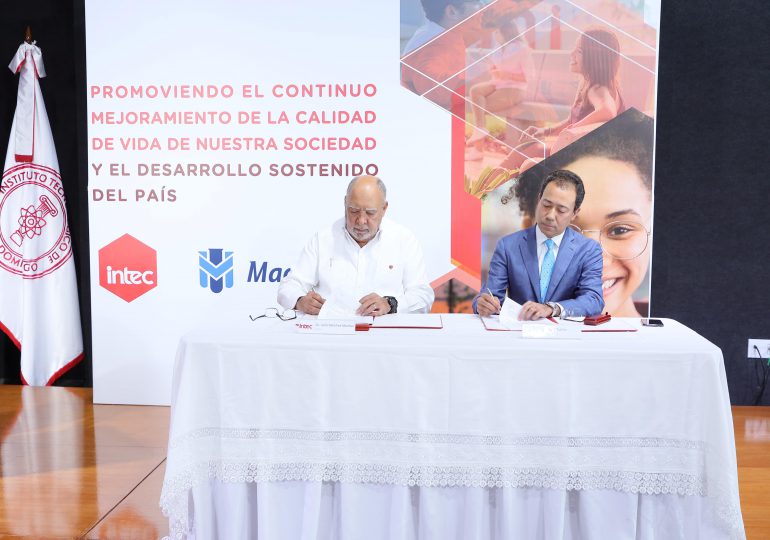 Santo Domingo.- The Technological Institute of Santo Domingo (INTEC) and Macrotech, a specialized company in comprehensive health services, have signed a collaboration agreement to promote educational and scientific initiatives that improve the quality of life and contribute to the sustained development of the Dominican Republic.
Dr. Julio Sánchez Mariñez, the rector of INTEC, and Joaquín Toribio, the founder and general director of Macrotech, signed the agreement. The collaboration aims to support educational and scientific activities for students in the Biomedical Engineering program, including internships for students from various fields of study at the university.
Dr. Sánchez Mariñez expressed his appreciation for Macrotech's support and highlighted the importance of developing technical capacities to design solutions for complex health issues. He emphasized the positive impact of the collaboration on society and sustainability.
Joaquín Toribio, the general director of Macrotech, expressed satisfaction in contributing to the development of technical skills and offering the company's laboratory practical training in the Biomedical Engineering program. This commitment reinforces their dedication to societal contributions.
The signing ceremony, held at the university, was attended by Macrotech representatives Melissa Bisonó, the commercial director; Esteban Rodríguez, the regional senior marketing manager; and Norelyn Ramírez, the regional communications manager. INTEC was represented by Alliet Ortega, the Vice Chancellor of Administration and Finance; Arturo del Villar, the academic vice-rector; and several deans and faculty members from various areas of study.
The collaboration between INTEC and Macrotech will foster innovation, research, and the development of skills in the healthcare sector, contributing to the advancement of the country's healthcare system and the well-being of its population.