Efemérides Patrias says that allowing Haitian marches in the country was "delicate, complex and dangerous"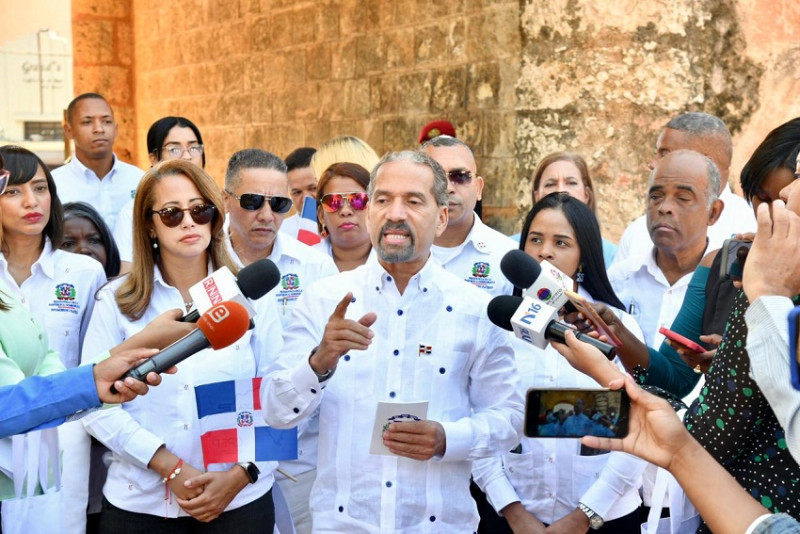 Santo Domingo.- Juan Pablo Uribe, the president of the Permanent Commission of National Ephemerides, expressed concerns about allowing a massive march of the Haitian community in the Dominican Republic, stating that it could be delicate, complex, and dangerous for Dominicans.
This warning comes in response to the announcement of an international march by the Haitian diaspora in various countries, including the Dominican Republic. However, the Ministry of the Interior and Police prohibited the demonstration, which aimed to raise awareness about the humanitarian, political, and economic crisis in Haiti.
Juan Pablo Uribe regarded the ban on the march as a positive measure, emphasizing that the Dominican Republic has a unique situation concerning Haiti, and it was appropriate for the Dominican state not to permit the demonstration. He emphasized that it was not a violation of human rights, stating that the Dominican Republic has been respectful and supportive of the rights of Haitians.
Following the ban, the Haitian diaspora canceled the planned march, which was scheduled to take place on July 9th. Juan Pablo Uribe made these statements after leading a ceremonial walk to the Altar de la Patria in the Colonial City and laying a floral offering on the occasion of the 99th anniversary of the US military disoccupation of the country on July 12, 1924.