At least 13 Haitians died during a traffic accident in Valverde, including two children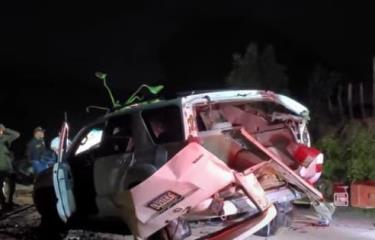 Last night, a tragic accident claimed the lives of at least 13 undocumented Haitian citizens, including two minors, as the SUV secretly transporting them through the Peñuela community in Esperanza municipality, Valverde province, plunged into an irrigation canal after 10:00 p.m.
The victims are currently undergoing identification, and it's been reported that they did not have any identity documents. Thankfully, three individuals were rescued by residents near the watercourse. Authorities are conducting an investigation into the accident's origin and possible causes.