Court upholds preventive detention for "El Dotolcito" in connection to Joshua Omar Fernández's Death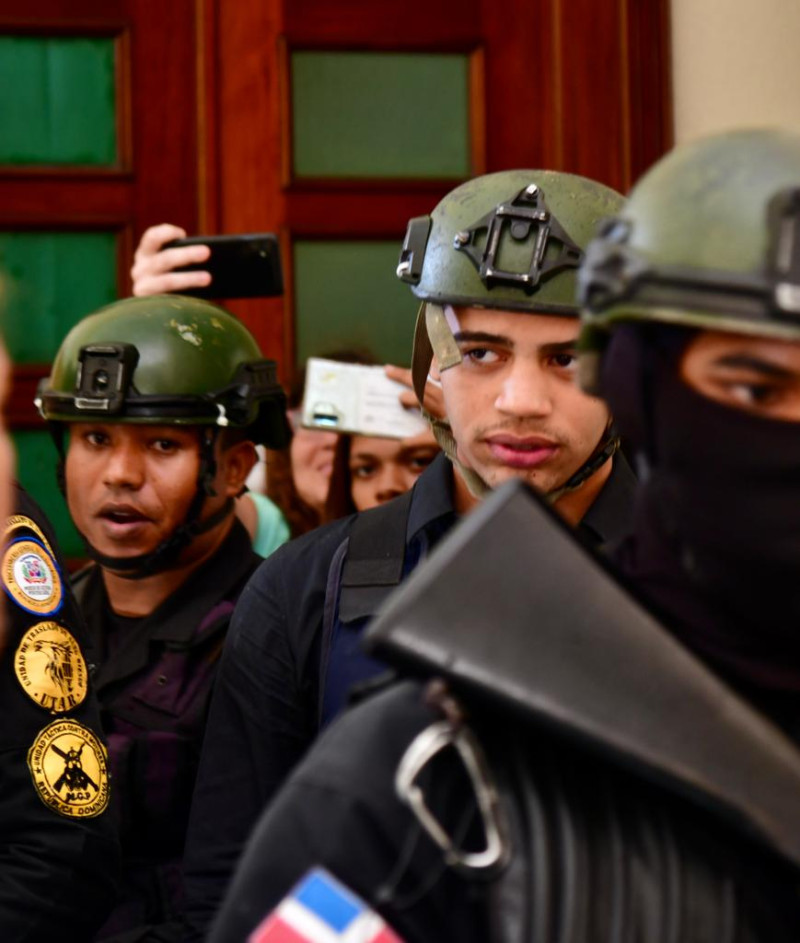 A court has reaffirmed the imposition of preventive detention as a coercive measure against Wesly Vincent Carmona, widely recognized as "El Dotolcito," due to his involvement in the tragic death of Joshua Omar Fernández on April 16.
Presently, the accused is serving a one-year prison term at the Najayo correctional facility.
In a parallel judgment, Judge Rigoberto Sena also sentenced Alison de Jesús Pérez, known as "Chiquito," another individual implicated in the events of April 16 near a bar located on José Amado Soler street in the Ensanche Naco sector of the National District, to a one-year imprisonment.
According to the findings of the Public Ministry, El Dotolcito, the son of media personality Vincent Carmona, recognized as "El Dotol Nastra," allegedly instructed the taxi driver, Danil Ramírez Santana, to cleanse and conceal the vehicle they had been using on the day of the incident involving the tragic death of 16-year-old Joswa Fernández.
As detailed in the request for the imposition of coercive measures, on the night of the crime, "El Dotolcito" reportedly contacted the previously mentioned taxi driver twice, enlisting his services to transport and collect his acquaintances on the evening of April 16, the date when the unfortunate incident occurred.