Dominican government signed declaration with Haiti on the Masacre River in 2021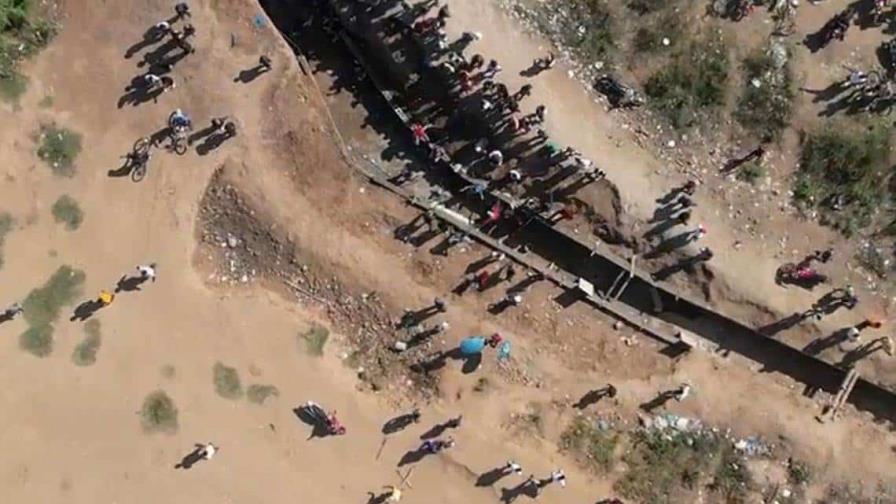 Santo Domingo.- During the Bilateral Mixed Commission meeting held on May 27, 2021, both the Dominican Republic and Haiti came to a mutual understanding regarding the ongoing work on the Masacre River for water collection. It was jointly recognized that this work did not involve the diversion of the binational tributary's channel.
This consensus was outlined in a joint declaration issued after the aforementioned binational meeting, which focused on the status of the transboundary waters of the Masacre River.
In this declaration, both nations acknowledged the provisions of the Treaty of Peace, Perpetual Friendship, and Arbitration, signed on February 20, 1929, between the governments of the Dominican Republic and the Republic of Haiti. This treaty established the rights of both nations to utilize the waters of rivers located in the border area fairly and equitably.
The joint statement further clarified: "Recognizing, based on the information presented today by the representatives of the delegation of the Republic of Haiti and in the spirit of understanding and exchange of information as stated in the Treaty of 1929, that the work begun in the Dajabón or Massacre River for the collection of water does not consist of a diversion of the river bed."
To address this matter comprehensively, both delegations agreed to establish a Technical Table. This table's purpose is to enhance understanding of the work conducted in the border area within the framework of the Environment and Agriculture Subcommittee of the Bilateral Mixed Commission. It is envisioned that this initiative will lead to the formation of a Binational Water Table.
Subsequently, President Luis Abinader clarified on May 29, 2021, that the commission had approved the creation of a technical table to discuss all water resources along the border in accordance with the provisions of the 1929 Treaty.
However, in a recent development, the Dominican government has requested that Haitian authorities immediately cease the resumption of construction on a canal intended to divert water from the Massacre River. As a result, discussions around this issue have escalated, leading to the possibility of a complete border closure between the two nations.
Despite the tensions, both countries remain committed to the principles of cooperation and mutual understanding outlined in their joint declaration on May 27, 2021. They aim to collaboratively manage transboundary hydrographic basins and binational watercourses, adhering to the provisions of the 1929 Treaty and international legal norms. If necessary, they are open to seeking international technical assistance to address these matters effectively.