Government launches the Integrated Transportation System to connect Santo Domingo and San Cristóbal with the National District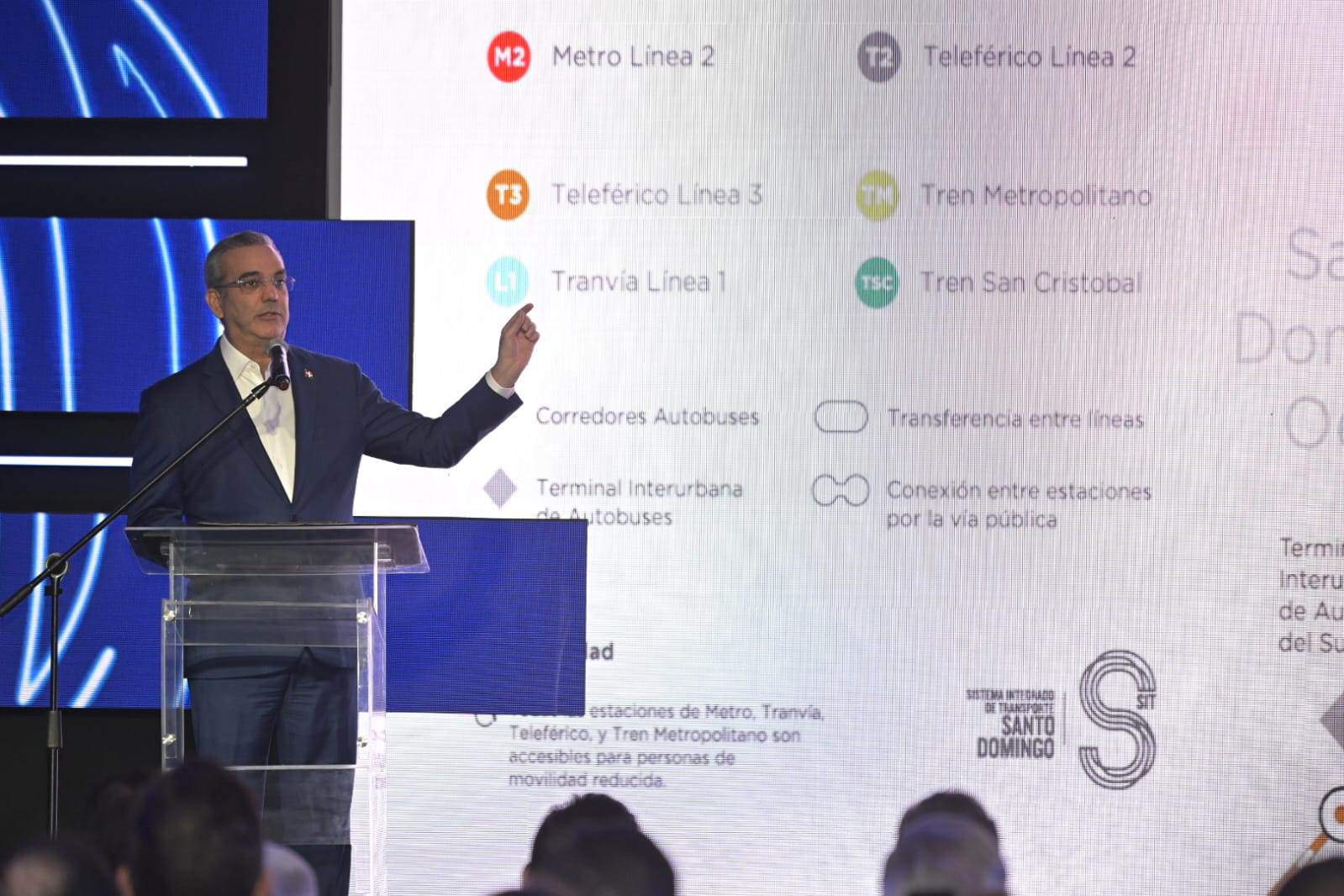 Santo Domingo.- The Dominican government has launched the Integrated Transportation System, a major initiative aimed at improving mass transportation and connectivity in the Greater Santo Domingo area. With an estimated investment of $3.2 billion, the project includes the expansion of various transportation modes and the integration of existing ones.
Key components of the Integrated Transportation System (SIT-SD) include:
1. Santo Domingo Tram: A new tram system that will enhance mobility within Santo Domingo.
2. Santo Domingo Cable Car Line 3: An extension of the cable car system to Santo Domingo Oeste.
3. Santo Domingo Metropolitan Train: A modern train system to facilitate urban transport.
4. San Cristóbal: Improved connectivity with the province of San Cristóbal.
5. Urban Interchanges: Development of urban interchanges to streamline transfers and connections.
6. Bus Terminals: Construction of three urban bus terminals to support the transportation network.
These transportation modes will complement existing systems like the Santo Domingo Metro, cable cars, and bus corridors. The project aims to integrate various transportation options, reduce traffic congestion, and offer more efficient and accessible public transportation. It is expected to benefit over one million users, reduce private vehicle traffic by more than 50%, save commuting time, and lower transportation costs for families.
The funding for the project includes $2 billion from the public budget and private sector contributions through the Trust for the Development of the Mass Transportation System of the Dominican Republic (Fitram). President Luis Abinader described it as the largest investment in transportation in the country's history and the Caribbean region.
The Integrated Transportation System will significantly improve mobility and transportation infrastructure in the Greater Santo Domingo area, benefiting residents in multiple municipalities and enhancing connectivity throughout the region.