Meet Patricia Aguilera, new U.S. Chargé d'Affaires in the Dominican Republic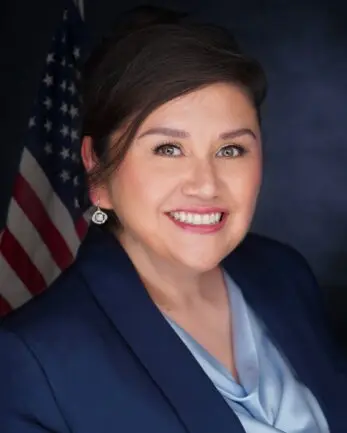 Santo Domingo.- Today, the U.S. Embassy in the Dominican Republic announced the appointment of its new Chargé d'Affaires, Patricia Aguilera, who is replacing Isiah Parnell.
Who is Patricia Aguilera?
A Senior Foreign Service career member, Patricia Aguilera, arrived on July 2023 to assume the deputy chief of mission position at the U.S. Embassy in Santo Domingo and promote bilateral relations between the United States and the Dominican Republic.
Patricia most recently served as Acting Director of Counternarcotics and Law Enforcement Affairs (INL) at the Mexico mission, where she was responsible for policy and strategy for the $3.4 billion security assistance program and $3.4 billion implemented in Mexico's 32 states and the federal government.
Under his tenure, the United States and Mexico implemented the Bicentennial Framework on Security, Public Health, and Secure Communities to establish a long-term comprehensive approach that guides binational actions in pursuing security for both countries.
Patricia Aguilera
Prior to her time in Mexico, Patricia served in the Office of Intelligence and Analysis (INR) as the director of intelligence oversight in the Operations Center, the State Department's 24-hour global events monitoring focal point. She led the team that briefed the Secretary and other Department officials on immediate intelligence and coordinated with the intelligence community during crises.
As Director of U.S. Citizen Services and Crisis Management, Patricia led the creation and implementation of the travel advisory system still used by the Department today. She oversaw the Department's inaugural consular hostage recovery team and implemented interagency operating procedures for the return of U.S. citizens unjustly detained overseas.
Patricia served as foreign policy advisor to the Bahrain Marine Corps Central Command; advisor to the Under Secretary for Political Affairs, where she covered, among other portfolios, Western Hemisphere affairs; and Eagleburger Fellow program with Boeing Commercial. Other diplomatic assignments include the Kingdom of Saudi Arabia, Barbados and the Eastern Caribbean, the Netherlands Antilles, and Washington D.C. as a State Department's Operations Center surveillance officer.
A native of Texas, Patricia holds a B.A. in Political Science and an M.A. in International Relations from St. Mary's University in San Antonio, Texas. Patricia is married and has two children.